Karma Sauce - Curry Karma Sauce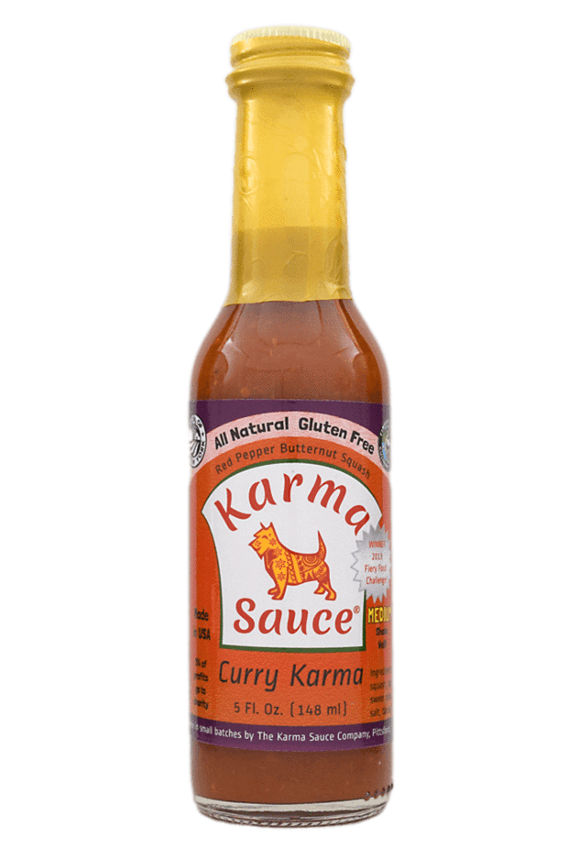 Maker:
Karma Sauce
Rochester, NY, United States
Ingredients:
Red Pepper, Butternut Squash, Apple Cider Vinegar, Onion, Sweet Potato, Honey, Mango, Garlic, Salt, Tamarind, Ginger, Curry Spices
Description:
Official:
"Take the classic Karma Sauce base of butternut squash and red pepper, then infuse it with real mango and a dash of tamarind and curry spices. The result: an exotic flavor combination that puts an exciting spin on everyday eating. Perfect for stir-fries, wings, marinades, and stews."