La Casita Hot Sauce - Esmeralda's Verde Tomatillo Salsa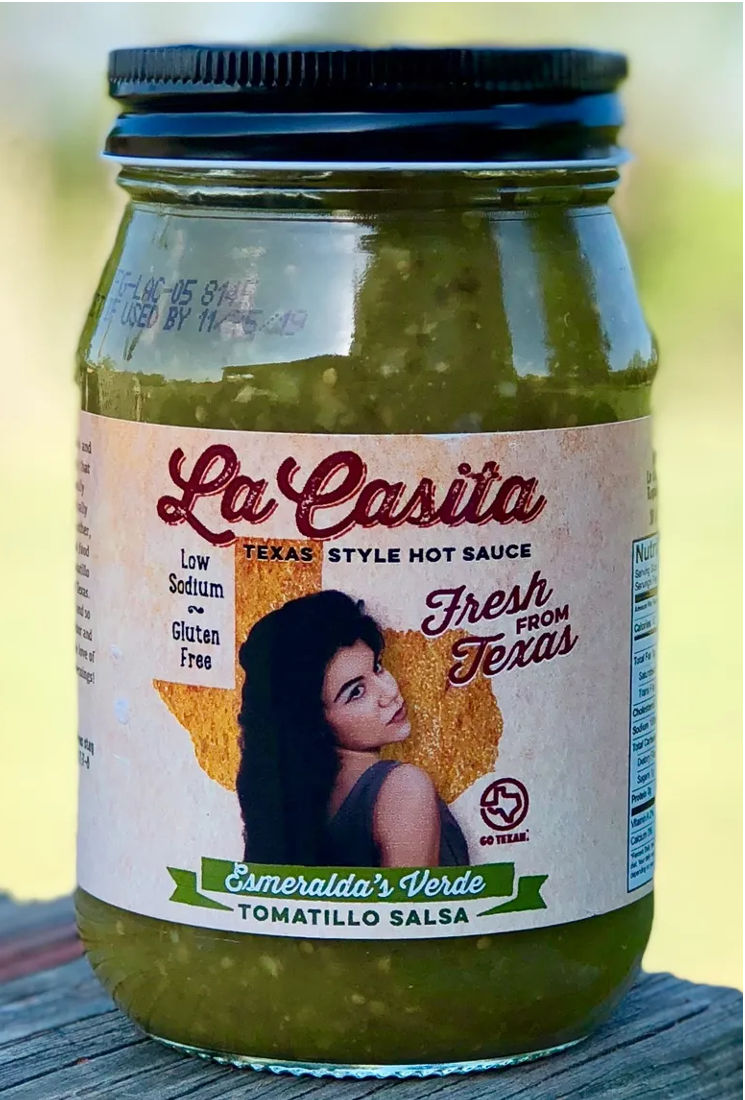 Maker:
La Casita Hot Sauce
Royse City, TX, United States
Pepper(s):
Serrano
Ingredients:
Tomatoes, Tomato Juice, Tomato Paste, Water, Serrano Peppers, Salt, Cilantro, Garlic, Citric Acid, Spices, Tomato Fiber, Calcium Chloride, Natural Flavors
Description:
Official:
"La Casita Esmeralda's Verde Tomatillo Salsa is a fresh blend of green tomatillos and serrano peppers. We didn't go far from our heat level, as this is a true and fresh serrano pepper salsa. The heat level is similar to our Medium Original Recipe. The tangy and fresh flavor profile is authentic Texas tomatillo style salsa. Unlike our red salsas, this tomatillo blend does include onions to add sweetness to help balance the tang of the fresh tomatillo."