Manofuel - Inferno's Ghost Hot Sauce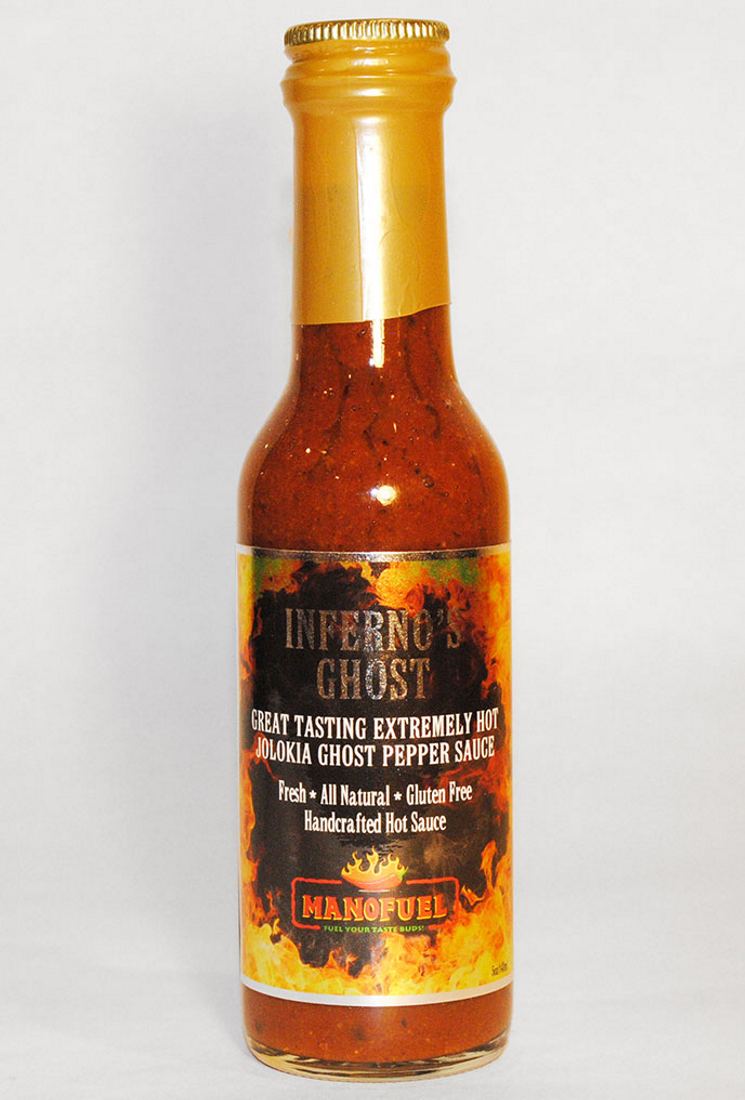 Maker:
Manofuel
Manchester, NH, United States
Pepper(s):
Habanero, Bhut Jolokia (Ghost Chili)
SHU
:

500,000
Ingredients:
Vinegar, Cayenne Pepper Sauce, Extra Virgin Olive Oil, Garlic, Organic Ground Paprikas, Cayenne Pepper, Black Pepper, Salt, Spices, Bhut Jolokia Peppers, Ground Habanero Peppers, Home Grown Habaneros
Description:
Official:
"Numerous people have tried my "Rocket Fuel" and have asked me if I was planning to make a really hot sauce. Well I've taken all of the suggestions and comments and created "Inferno's Ghost."

The extra HOT SPICY, complex, flavorful finish in this sauce, is like nothing else you have ever tasted. It's made primarily with the world famous "Ghost" (or Bhut Joloika) peppers, and combined with ground Habanero pepper as well."
User Reviews
A+4.9

Reviewed by Curt314q on August 2nd, 2020

Taste: 4.9
Aroma: 4.9
Looks: 4.9
Heat: 5
Label: 4.9

Label:

It was crisp and clearly did I'll fuck you up

Looks:

It looks like your death in a bottle

Aroma:

Kiss your ass goodbye mother fucker

Taste:

Fucking wonderful mix of I'm going to shit the bed and bleed from my anus tomorrow

Heat:

like fire ants biting my dick off

Overall:

This burnt my asshole, and made it impossible to wipe without hailing Satan