Melinda's - Garlic Habanero Pepper Sauce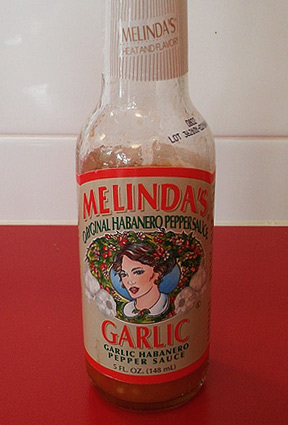 Maker:
Melinda's
Costa Rica
Pepper(s):
Habanero
Ingredients:
Fresh Carrots, Choice Red Habanero Peppers, Garlic, Onions, Lime Juice, Vinegar, Salt
Description:
Official:
"Melinda's Garlic Habanero Hot Sauce blends the habanero chile with fresh garlic, carrots, onions, more garlic and a hint of lime juice for a truly fiery taste that enhances the original flavor of your foods without overpowering. Melinda's Garlic Habanero Hot Sauce is a garlic lover's dream. All-Natural with Fresh Ingredients, No Artificial Preservatives or colors, gluten free, No GMO's."