Nongporn Seafood Chilli Sauce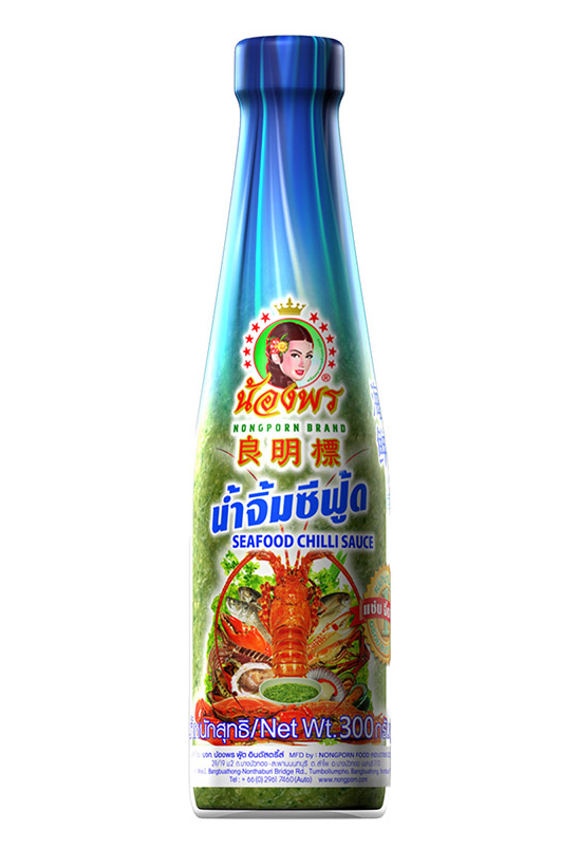 Maker:
Nongporn Brand
Bangbuathong, Thailand
Ingredients:
Fresh Chilli Padi (25%), Garlic (20%), Lime Juice (15%), Vinegar (11%), Monosodium Glutamate, INS211
Description:
Official:
"Nongporn Seafood Chilli Sauce"
User Reviews
B-3.1

Reviewed by ilikehotsauce on September 30th, 2017

Taste: 3.1
Aroma: 3.4
Looks: 3.7
Heat: 0.1
Label: 2.7

Label:

300ml bottle from Seoul Plaza 7, Reading University. What looks like a stock seafood image and lots of Thai writing which I can't read.

Looks:

Green colour with nice floaties, like pesto sauce mixed with swamp water, looks great.

Aroma:

Big garlic, light vinegar, light chilli, very light lime.

Taste:

Big garlic, big salt, vinegar, very light sweet chilli, some lime, light monosodium glutinate. Pretty nice, maybe a bit too much garlic for me.

Heat:

Barely noticeable spice, super mild stuff here.

Overall:

Pretty nice mild seafood sauce, the garlic is a bit too much for me though and I could do without the monosodium glutinate.