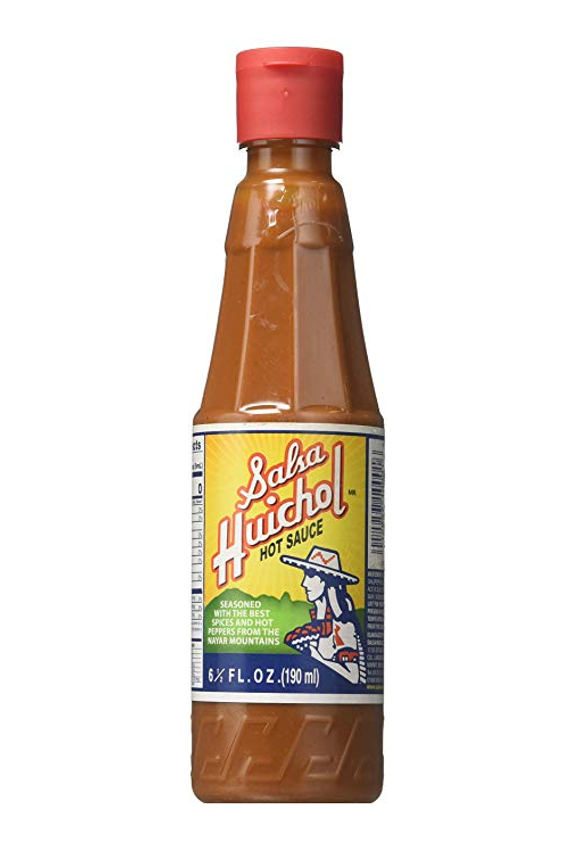 Maker:
Salsa Huichol
Xalisco, Nayarit, Mexico
Pepper(s):
Thai, Arbol, Guajillo
Ingredients:
Water, Chillies, Iodized Salt, Acetic Acid, Spices, Xanthan Gum, Sodium Benzoate 0.1%
Description:
Official:
"Seasoned with spices and herbs from the mounts of Nayar"
User Reviews
D+1.8

Reviewed by ZaxySauce on January 19th, 2019

Taste: 1
Aroma: 1.5
Looks: 2.3
Heat: 2
Label: 3

Label:

Common but well done labeling scheme, consistent with the "Native" Mexican theme.

Looks:

Flows thick but not too thick. Color and grain are common and not particularly attractive.

Aroma:

Smells generic and acidic, no particular or unique aromas. Forgettable.

Taste:

Sharp initial acidic taste, goes away quickly and is followed by a generic hot sauce taste of cheap tabaeco. Not particularly bad but definitely not memorable or worthy of a second taste. There is a hint of unique spices but the acidness wins.

Heat:

Sharp initial bite that fades quickly

Overall:

The unique advertised spices do come through but are overwhelmed by cheap snack-stand hot sauce flavor. I would only consider it on churritos de harina on a whim.