Secret Aardvark Habanero Hot Sauce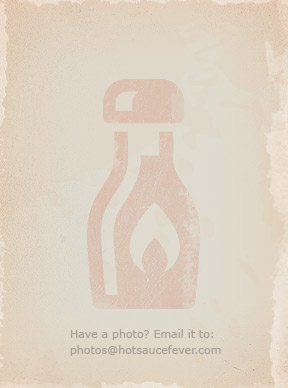 Maker:
Secret Aardvark Trading Co. LLC
Portland, OR, United States
Pepper(s):
Habanero
Ingredients:
Tomatoes(Tomatoes And Fire Roasted Tomatoes, Tomato Juice, Citric Acid, Calcium Chloride), White Wine Vinegar, Carrots, Water, Yellow Onion, Habanero Chili Pepper(Habanero Chili Peppers, Water, Salt, Citric Acid), Mustard(Distilled Vinegar, Water, Mustard Seed, Salt, Turmeric, Spices), Organic Cane Sugar, Salt, Modified Food Starch, Garlic, Sunflower Oil, Herbs And Spices
Description:
Official:
"The flavor that kicks in your mouth. Not your usual hot sauce! A unique Caribbean/Tex-Mex hybrid made with flavorful Habanero peppers and roasted tomatoes."
User Reviews
B3.3

Reviewed by CzechStokeCityFan on October 18th, 2016

Taste: 3
Aroma: 3
Looks: 3
Heat: 3.5
Label: 3

Label:

A masked, smiling blue Aardvark with his nose deep into a red container on a yellow and white field with blue, yellow and black wording all around.

Looks:

A consistent, pale orange color throughout, and quite thick. It will not pour out on it's own...you must squeeze the plastic container and it sort of shoots out in a blotchy fashion(so be careful, or you will be wearing it!). I suppose it is the high proportion of tomatoes that makes it act in this way.

Aroma:

Nothing noteworthy, but no vinegar aroma as well, which is not a bad thing. Very typical habanero hot sauce smell.

Taste:

Perhaps a little sharply acidic only. The tomatoes really contribute to the texture much more than the taste. Again, very middle of the road with a Habanero hot sauce.

Heat:

Hotter than I anticipated. In fact, I used a little too much the first time. It is hot enough to not disappoint those that crave higher levels of heat. Newbies would probably think this one quite hot, or a little too hot for their taste. Veterans might reach for hotter. It falls right in the middle, I think.

Overall:

A visitor to Oregon brought this back for me and added that it was quite popular there. I suppose I can see that, not knowing how the hot sauce market is in that area. Really, it is the thickness and the upper medium heat that carries the day for it. Also, the 8 ounce size is a bonus. Receiving it as I did, I am unaware of the price it commands. It is worth a try...and watch out when squeezing!