SH' THAT'S HOT! - Carolina Reaper Throat Punch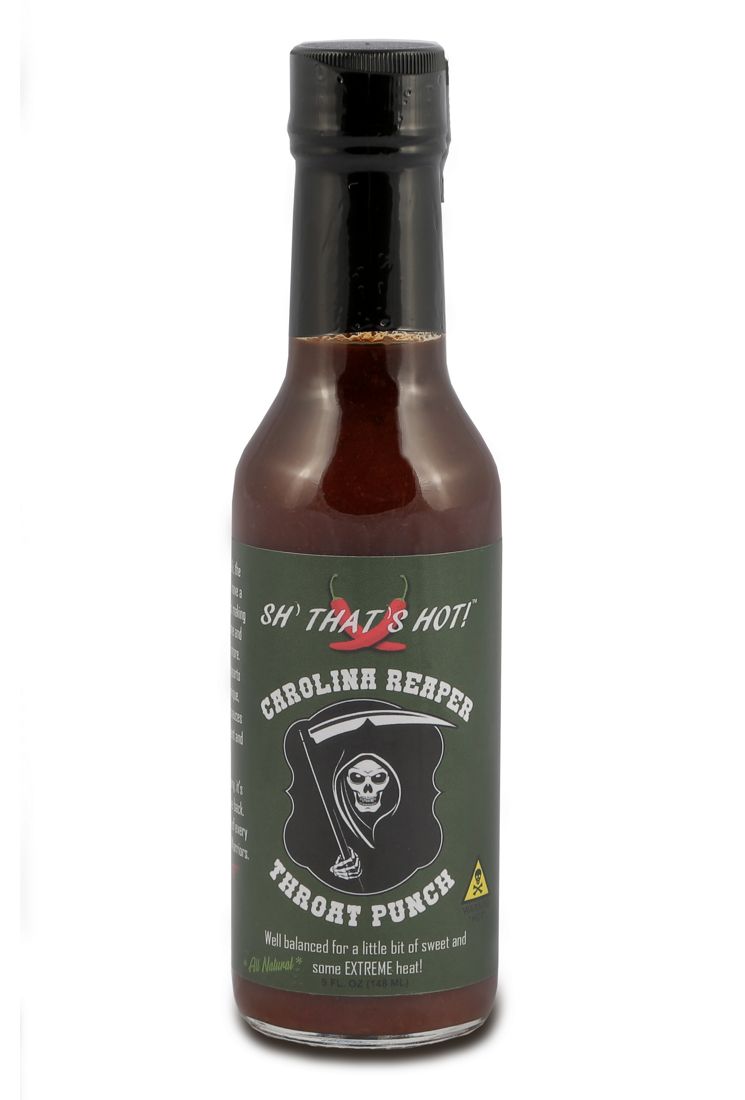 Maker:
SH' THAT'S HOT!
Chicago, IL, United States
Pepper(s):
Carolina Reaper
SHU
:

750,000
Ingredients:
Distilled White Vinegar, Carrots, Molasses, Peaches, Water, Carolina Reaper Powder, Salt
Description:
Official:
"Made from one of the hottest peppers in the world. Well balanced so you get a little bit of sweet with EXTREME heat."
User Reviews
A+5.0

Reviewed by shthatshot on August 4th, 2019

Taste: 5
Aroma: 5
Looks: 5
Heat: 5
Label: 4.4

Label:

The Reaper cartoon compliments the font letting you know it is a reaper sauce.

Looks:

Dark brown makes it look different than other sauces.

Aroma:

The molasses stands out giving the aroma of a roasted sweetness.

Taste:

When you first taste it the molasses and peaches hit the sweet spot on your tongue. A second later BAM, the reaper punches you in the throat.

Heat:

Not for the weak. This sauce creeps up on you and leaves a burn in your mouth and warm feeling throughout your body.

Overall:

This sauce belongs in every kitchen. A little goes a long way. A teaspoon in a batch of chili will make you sweat. A teaspoon in a batch of brownies will make you smile.