SH' THAT'S HOT! - Habanero Hop Infusion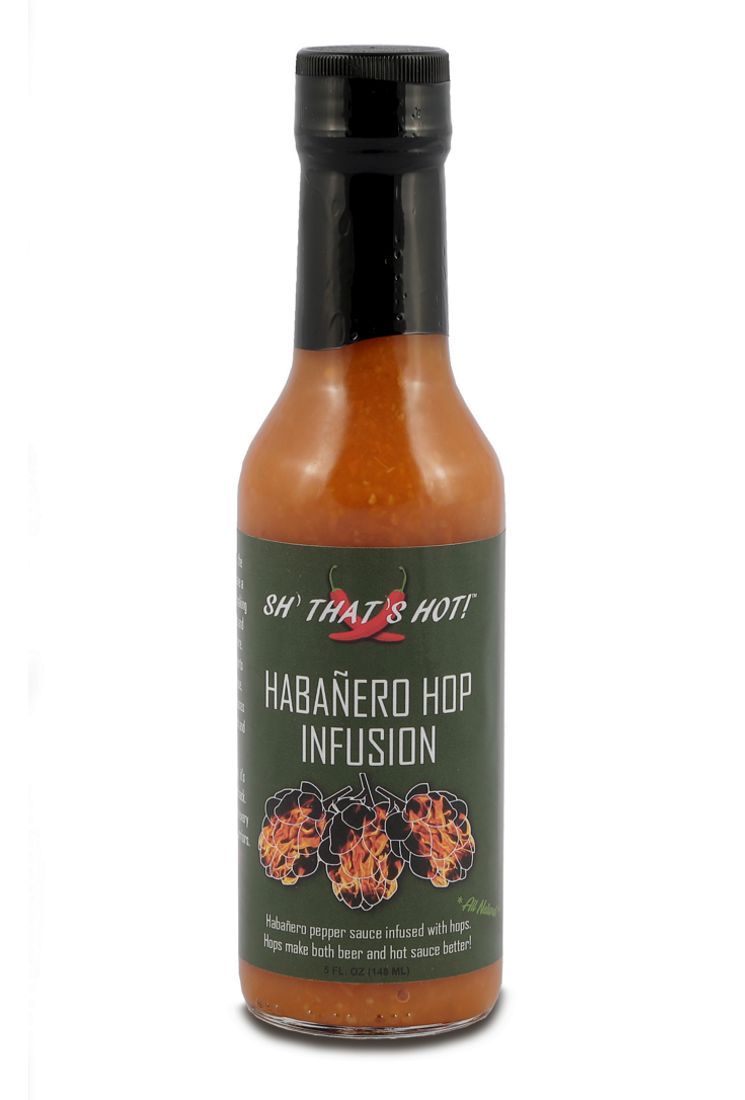 Maker:
SH' THAT'S HOT!
Chicago, IL, United States
Pepper(s):
Habanero
SHU
:

100,000
Ingredients:
Carrots, Distilled White Vinegar, Habanero Peppers, Lime Juice, Citra Hops, Garlic, Salt
Description:
Official:
"Habanero pepper sauce infused with hops. Hops make both beer and hot sauce better! A clean habanero flavor with some citrus."
User Reviews
A+5.0

Reviewed by shthatshot on August 4th, 2019

Taste: 5
Aroma: 5
Looks: 5
Heat: 4
Label: 4.5

Label:

Clean crisp label with burning hop cones as the art.

Looks:

Beautiful bright orange sauce as thick as applesauce.

Aroma:

The citrus hops and lime juice give it an excellent citrus aroma followed by the habanero.

Taste:

The hops compliment the habanero perfectly. Unlike many hops there is no bitterness.

Heat:

Not the hottest sauce out there but its good heat level allows it to be poured on everything. The heat lingers in your mouth for a bit without leaving any pain.

Overall:

A perfect versatile sauce that will pair with anything. The citrus flavor makes it go well with everything from salads to steak tacos.