SH' THAT'S HOT! - Mariachi Ninja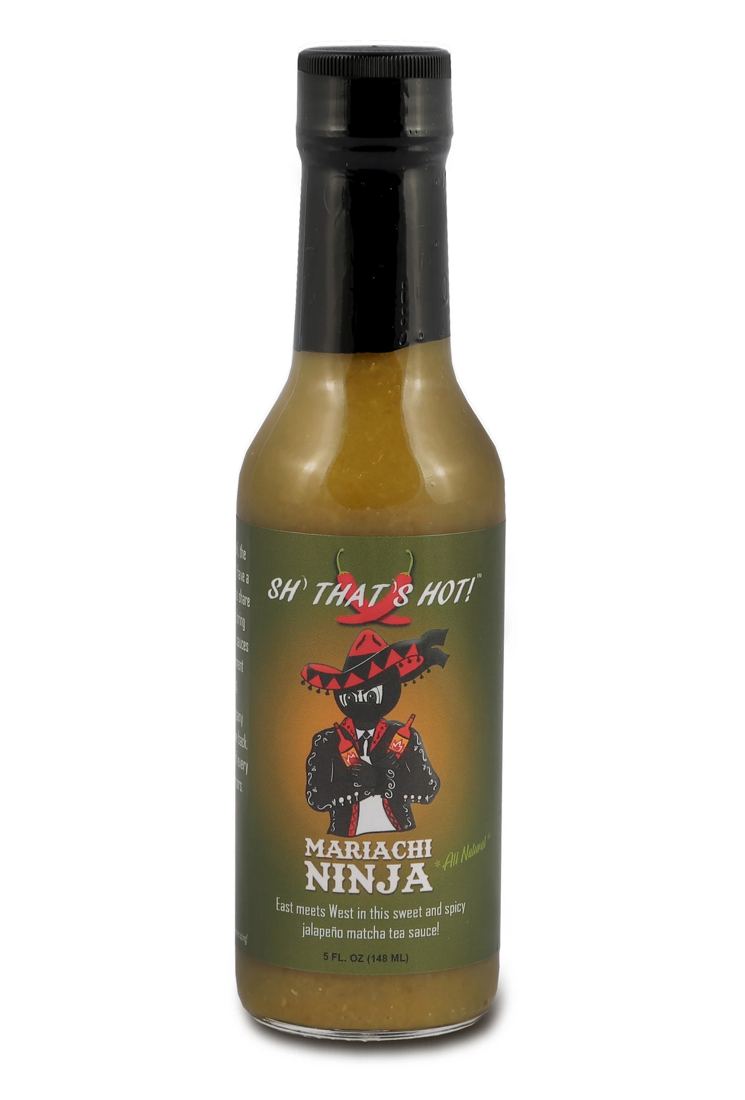 Maker:
SH' THAT'S HOT!
Chicago, IL, United States
Pepper(s):
Jalapeño
SHU
:

3,000
Ingredients:
Jalapeno Peppers, Lime Juice, Peas, Distilled White Vinegar, Blue Agave Syrup, Matcha Green Tea Powder
Description:
Official:
"East meets west when jalapenos, blue agave, and matcha tea come together."
User Reviews
A+5.0

Reviewed by shthatshot on August 4th, 2019

Taste: 5
Aroma: 5
Looks: 5
Heat: 2
Label: 5

Label:

Amazing artwork to match the name. Designed by a Navy veteran.

Looks:

Despite not being a traditional verde, it has a great green color.

Aroma:

The smell of jalapenos is very forward with a hint of the blue agave and matcha to compliment it.

Taste:

It does not taste like any other green sauce even though it is jalapeno forward. The blue agave adds sweetness, the peas and matcha tea ads a delicious earthiness.

Heat:

Very mild sauce. There is nothing wrong with mild sauces but it does not burn like hotter sauces.

Overall:

The sauce is so delicious I could drink it. A perfect balance of heat, sweet, and earthiness. I could put this on any dish.