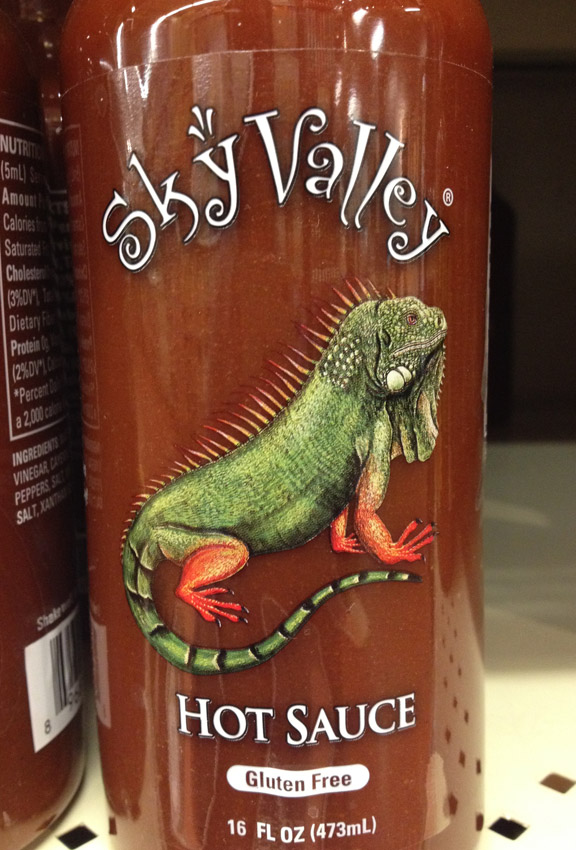 Maker:
Organicville Brand
Yanceyville, NC, United States
Pepper(s):
Cayenne, Arbol
Ingredients:
Water, White Distilled Vinegar, Cayenne Pepper Puree (Cayenne Peppers, Salt, Vinegar), Arbol Peppers, Salt, Xanthan Gum, Garlic Powder, Spices
Description:
Official:
"Sky Valley's Hot Sauce combines the highest quality cayenne and arbol peppers. This spicy, fresh-tasting sauce adds a flavorful heat to all your meals! And naturally, Sky Valley's Hot Sauce is non-GMO, certified gluten free, vegan, and tastes great too! Enjoy!"