Sweet & Spicy - Hot Alaskan Umami Sauce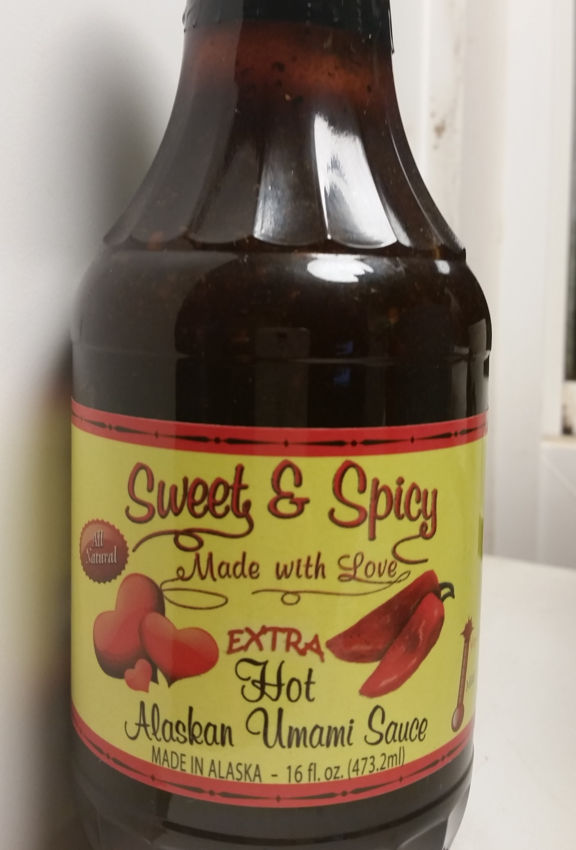 Maker:
Sweet & Spicy
Fairbanks, AK, United States
Pepper(s):
Cayenne
Ingredients:
Pure Brown Sugar, Cayenne Pepper Sauce (cayenne Peppers, Water, Vinegar, Salt, And Garlic Powder), Water, Vinegar, Cayenne, Minced Garlic, Pure Sesame Oil, Unsulphered Molasses, Granulated Garlic, Granulated Onion, Pepper And Sea Salt
Description:
Official:
"Our "3 x World Champion" "Alaskan Umami Sauces" are made with a stunning blend of all natural ingredients that create a "Taste Sensation". It is designed to enhance a wide variety of foods, compliment your favorite recipes or add new dimensions to your beef, pork, poultry, seafood, vegetables… the possibilities are endless. It is a very versatile sauce; use it in your favorite recipes, as a marinade, glaze, BBQ, sauté, or as a dipping sauce.
Available in Mild, Hot & Extra hot.
"Umami" (oo-ma-mi) - described as a flavor sensation that triggers a craving response and is more commonly known as the fifth taste behind bitter, sweet, salty and sour."