TABASCO® - Scorpion Sauce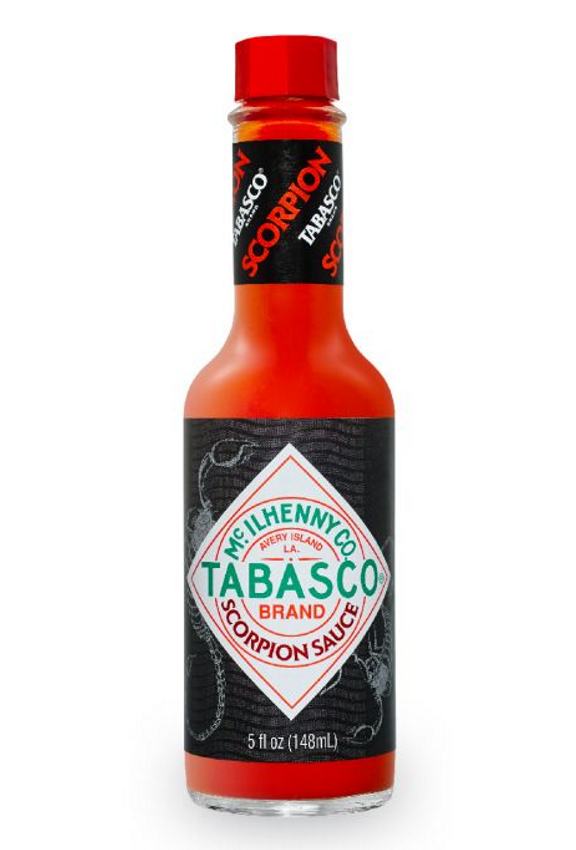 Maker:
McIlhenny Company
LA, United States
Pepper(s):
Trinidad Scorpion
SHU
:

50,000
Ingredients:
Scorpion Pepper, Distilled Vinegar, Sugar, Guava Puree, Pineapple, Salt, Guava Powder, Pineapple Powder, TABASCO® Brand Pepper Sauce (distilled Vinegar, Red Pepper, Salt).
Description:
Official:
"Introducing our hottest sauce yet: TABASCO® Scorpion Pepper Sauce. Culled from the flames of flavor, this fiery sauce features a dynamic mix of scorpion peppers, guava, and pineapple all blended with a splash of TABASCO® sauce. While typical red peppers used to make TABASCO® brand Pepper Sauce falls around 50,000 Scoville Units, one scorpion pepper can pack a potent punch of roughly 2 million. TABASCO® Scorpion Pepper Sauce...not for the faint of heart. Flavor responsibly!"
User Reviews
A-4.0

Reviewed by ano1 on April 15th, 2023

Taste: 3.5
Aroma: 3
Looks: 3
Heat: 4
Label: 4

Label:

nothing too fancy but i like it.

Looks:

it just looks like tobasco hot sauce.

Aroma:

one wiff and you know its not typical Tabasco. slight sweet smell and faint vinegar. the smell of the scorpion pepper stands out.

Taste:

the scorpion habanero stands out and goes well with the fruit in the Ingredients. it has a slight sweetness on the back end, but it's very mild. different seasonings stand out depending on what you put this on.

Heat:

this isn't crazy hot but i would definitely place it above el yucateco xxxtra hot kutbil-ik. the heat is initially sharp but fades off quickly. it seems to hit mostly on the tip on the tounge.

Overall:

another well balanced hot sauce. this goes well with many things, especially with fajitas and chili. i keep a bottle at work and use it quite often.