Taylor's Ultimate - Bonzai! Hot Sauce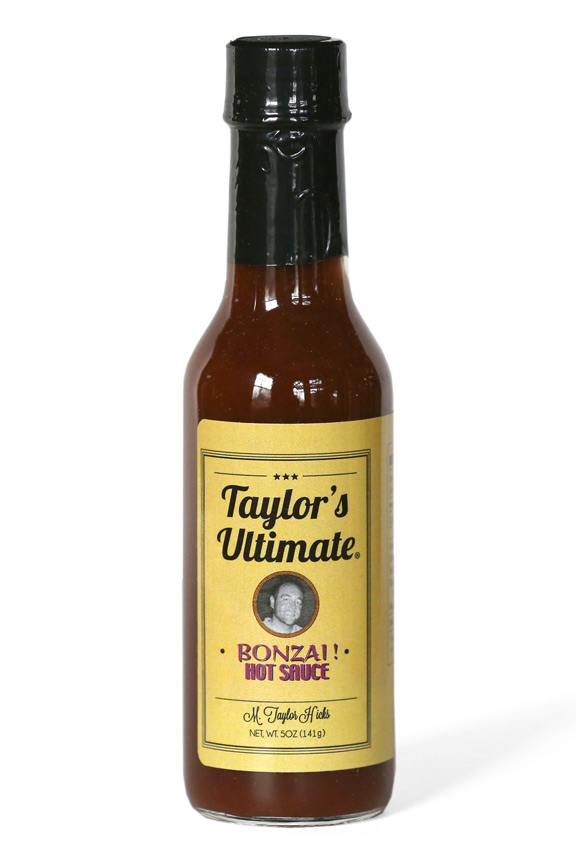 Maker:
Taylor's Ultimate Gourmet Sauces
Coconut Grove, FL, United States
Pepper(s):
Habanero
Ingredients:
Habanero, Ginger
Description:
Official:
"Bonzai! Hot Sauce works great as a marinade or as a condiment on its own. It brings a fiery heat to a variety of cuisine types while delivering a pleasant note of ginger and sweetness"
User Reviews
A+4.9

Reviewed by tpobrien59 on April 20th, 2016

Taste: 4.9
Aroma: 4.7
Looks: 5
Heat: 4.6
Label: 4

Label:

The list of ingredients is difficult to read.

Looks:

A rich dark caramel color that is very alluring.

Aroma:

Hints of vinegar, citrus, pepper, garlic, onion, and more entice and tease the olfactory sense.

Taste:

The flavor of the Bonzai is rich and bold. Tamarind is very present and the rest of the flavors blend to have a well-rounded taste.

Heat:

Like most of the Taylor's hot sauces, the heat gives way to flavor.

Overall:

This is a fine hot sauce. I think this could almost be used, and I am going to try it, as a steak sauce. It certainly would awaken a piece of meat.