Taylor's Ultimate - Mild Jalapeno Hot Sauce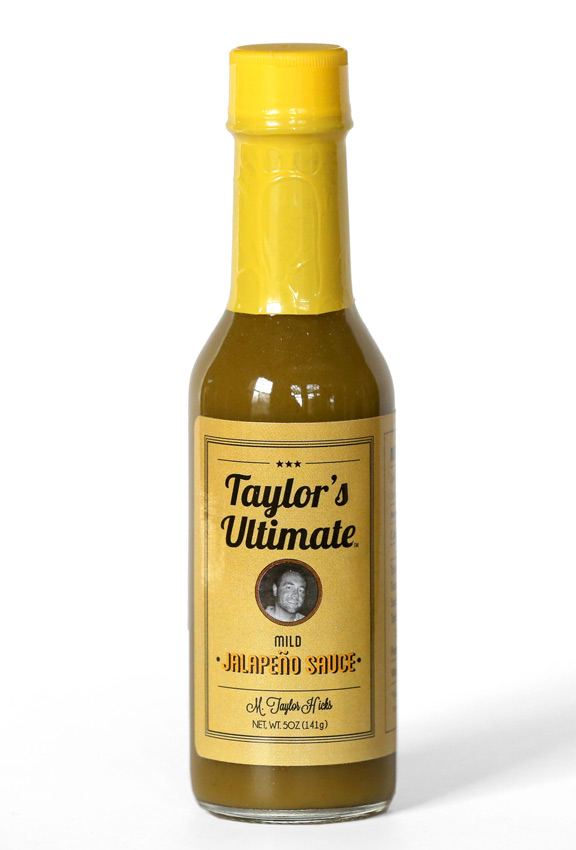 Maker:
Taylor's Ultimate Gourmet Sauces
Coconut Grove, FL, United States
Pepper(s):
Jalapeño
Description:
Official:
"Rich in Jalapeño flavored yet pleasantly mild on the palate"
User Reviews
A+5.0

Reviewed by Julie on April 19th, 2016

Taste: 4.9
Aroma: 4.3
Looks: 4.8
Heat: 4.3
Label: 4.7

Label:

I have seen a lot of labels in the business. Taylor's Ultimate label is fresh and stylized with a personal touch.

Looks:

The sauce looks appealing on everything.

Aroma:

The smell is not overpowering, it blends with most foods.

Taste:

The taste is not too hot and the taste of the peppers comes through boldly.

Heat:

Perfect balance of jalapeño peppers and vinegar.

Overall:

I adore this sauce and I keep it on hand at all times for adding to cooked food and in the making various dishes. It is delicious and I have given away dozens of bottles as gifts.