Taylor's Ultimate - Tuscan Style Hot Sauce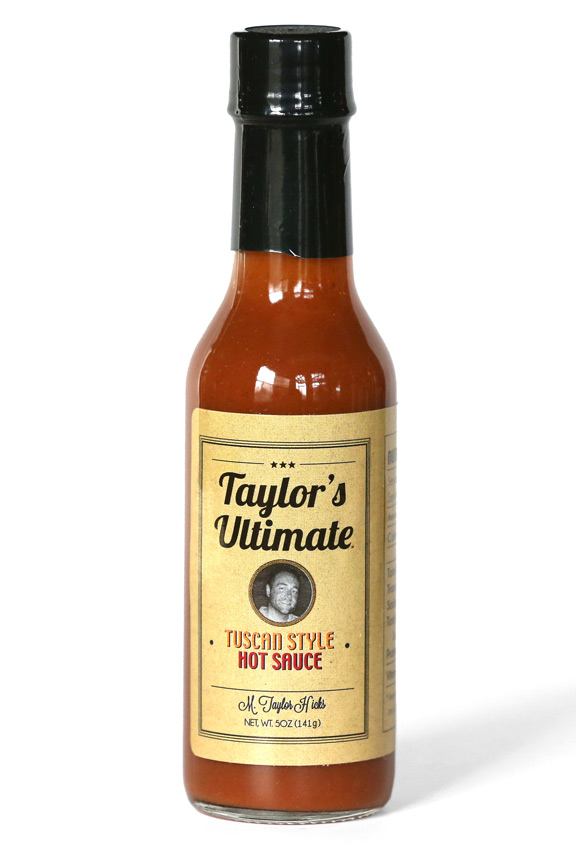 Maker:
Taylor's Ultimate Gourmet Sauces
Coconut Grove, FL, United States
Pepper(s):
Habanero
Ingredients:
Habanero Pepper, Tomato, Rosemary
Description:
Official:
"An amazing blend of tomato and rosemary with a fiery pepper flair yielding a pleasantly spicy sauce without the excessive heat. Provides for an excellent aftertaste with just the right amount of heat leaving you wanting more."
User Reviews
A+4.8

Reviewed by tpobrien59 on April 14th, 2016

Taste: 4.8
Aroma: 4.7
Looks: 4.6
Heat: 4
Label: 4.5

Label:

Attractive and clean labeling that clearly states what the product is.

Looks:

The appearance of this sauce is hearty and attractive. The texture and consistency lend themselves to wanting to put it on everything from potato chips to eggs.

Aroma:

The smell is rich and aromatic and very pleasant.

Taste:

Very good flavor on this sauce! It has real depth and several levels of flavor that emerge from the tip of the tongue to the back.

Heat:

This sauce has a little bite, but like all of the Taylor's Sauces that I have tried, flavor shines through more than heat, allowing one to taste the various flavors of the different peppers used.

Overall:

Of all of the Taylor's Sauces I have tried to date, this is my favorite. This one is not just a homerun...it is a grand slam! I like them all, but this one is really over the top good!