Todd's Originals - Inner Beauty Hot Sauce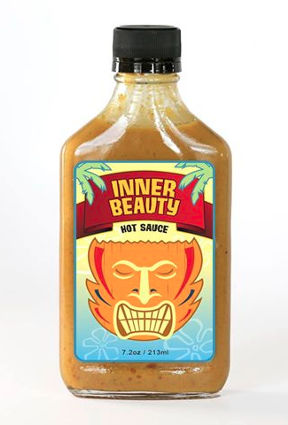 Maker:
Todd's Originals LLC
Bangor, ME, United States
Pepper(s):
Scotch Bonnet
SHU
:

150,000
Ingredients:
Mustard, Distilled Vinegar, Scotch Bonnet Peppers, Papaya Juice, Pineapple Juice, Sugar, Orange Juice, Mango, Vegetable Oil, Honey, Molasses And Spices
Description:
Official:
"Popular in the 1990's this sauce ceased production in 1997. As avid fans we new one day it would be back. Fast forward to 2015 and we've got the brand and the desire to start production. Inner Beauty Hot Sauce is once again flowing over chicken wings, BBQ, tacos, fish and just about anything you can have on your plate. Made with scotch bonnet peppers for just the right amount of heat and delicious tropical flavors make this Caribbean sauce unique. Multiple award winner in 2016. Add some of this to your cabinet today. Find us on Amazon and our website and select retailers."