Walkerswood - Jamaican Firestick Pepper Sauce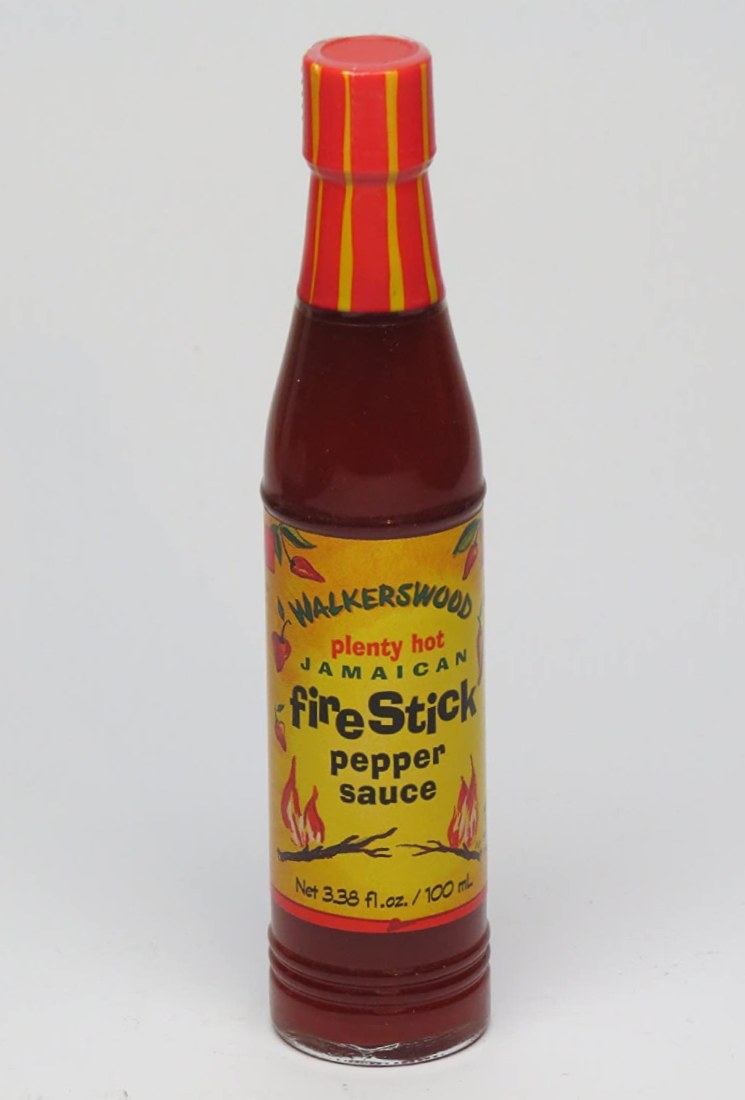 Maker:
Walkerswood
Kingston, Jamaica
Ingredients:
Hot Peppers, Water, Vinegar, Brown Sugar, Salt, Modified Corn Starch, Xanthan Gum, Ascorbic Acid, Garlic Powder, Onion Powder, Potassium Sorbate
Description:
Official:
"The saying goes..."Old firestick is easy to catch". Once you have had a flame in your heart it is easy to rekindle. This sauce should warm up all kinds of things. Go easy!"
User Reviews
A-4.0

Reviewed by Texcigar on March 3rd, 2022

Taste: 3
Aroma: 4
Looks: 3
Heat: 2
Label: 3

Label:

Walkerswood has great labelling but this is rather terse.

Looks:

pours easily (maybe too easy) you see the peppers in the sauce.

Aroma:

peppery, full of vinegar, and sweet very sweet

Taste:

way too sweet for me. but pleasant with fruity end notes. kind of bland to be considered a hot sauce.

Heat:

sweet dominates with little heat payoff.

Overall:

there are all sorts of people and the same number of palettes. while not for me, it would be an excellent gateway for people starting to up the food seasoning. it was very enjoyable with black eyed and white rice.