Angry Goat Pepper Co. - Dreams of Calypso Hot Sauce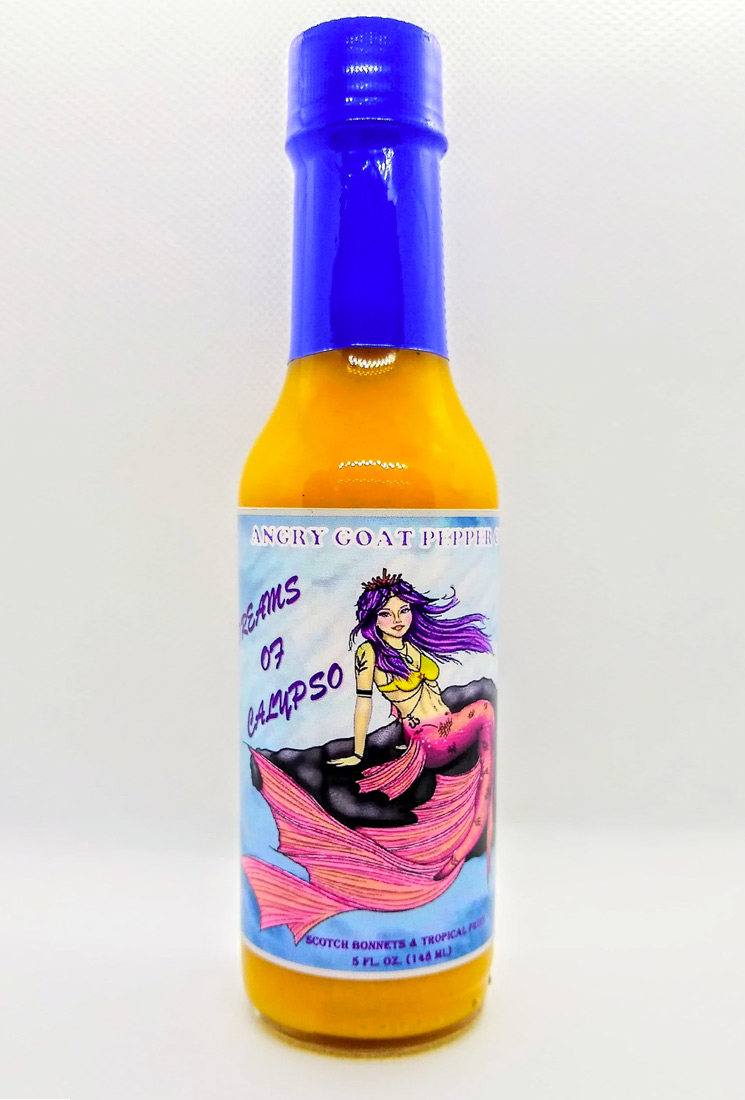 Maker:
Angry Goat Pepper Co.
Bradford, VT, United States
Pepper(s):
Scotch Bonnet
Ingredients:
Pineapple, Mango, Yellow Scotch Bonnets, Lime Juice, Distilled Vinegar, Prepared Yellow Mustard (distilled Vinegar, #1 Mustard Seeds, Salt, Turmeric, And Spices), Carrots, Yellow Bell Peppers, Cane Sugar, Sea Salt, Granulated Garlic, Allspice
Description:
Official:
"Tropical fruit and Scotch Bonnet peppers with mustard, carrot, and Caribbean spices will remind you of the gentle island breezes, palm trees, sandy beaches, and the sweet harmonies of Island music.

Try on egg rolls, pork, poultry, rice, pizza, or eggs.

HEAT LEVEL: 2-3/10 mild"