Ass Kickin' - Dumb Ass Hot Sauce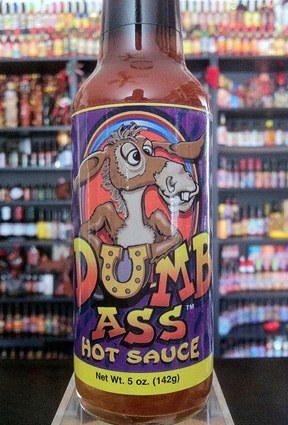 Maker:
Ass Kickin'
United States
Pepper(s):
Habanero
Ingredients:
Water, Habanero Peppers, Vinegar, Capsicum Extract, Salt, Garlic, Spices, Xanthan Gum
Description:
Official:
"Ass Kickin' Sauces Dumb Ass Hot Sauce Do you have that "smart ass" friend or relative that always says "nothing is too hot for me."? That person prides themselves in pure palate pain. Enjoy today by giving that special person Dumb Ass Hot Sauce. It is so hot it is sure to please even the toughest hot sauce customer."