Bayou Butt Burner: Louisiana Pepper Sauce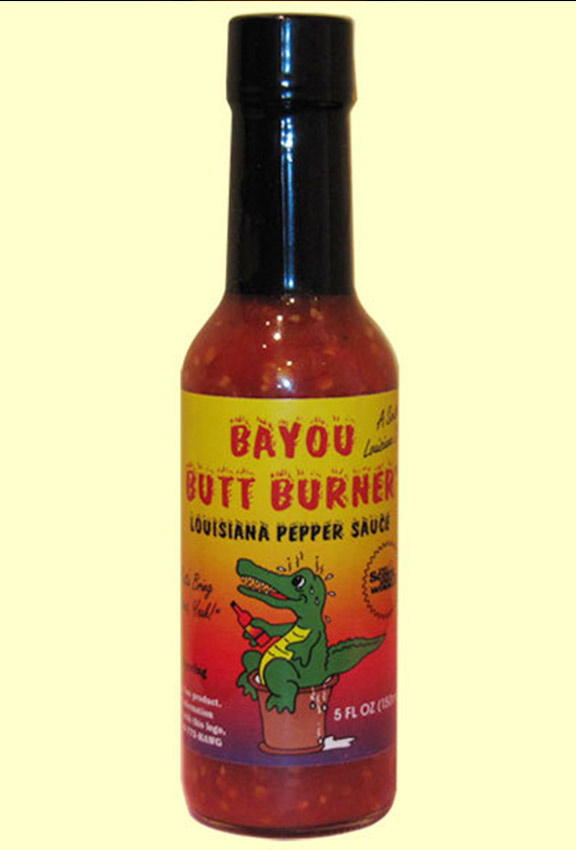 Maker:
HongryHawg Products of Louisiana
Prairieville, LA, United States
Pepper(s):
Cayenne
Ingredients:
Cayenne Peppers, Minced Garlic And Onions, Cane Vinegar, Sea Salt
Description:
Official:
"#1 selling specialty hot sauce in New Orleans and Louisiana since 1997."
User Reviews
A+5.0

Reviewed by MamaFry on August 7th, 2017

Taste: 4.9
Aroma: 4.8
Looks: 4.1
Heat: 3
Label: 4

Label:

The alligator is funny, honest, and complete label.

Looks:

I like chunky sauce. It doesn't run all over.

Aroma:

Smell the heat, but not over powering.

Taste:

Garlic! It contains minced garlic providing a good flavor. (FOR GARLIC LOVERS)

Heat:

Mild, good heat but will not over power food.

Overall:

This my favorite sauce. I don't deny it! I buy a few cases a year of this and some of the other varieties. I haven't had a bad one yet!