Bazodee - Hot Hot Soca Sauce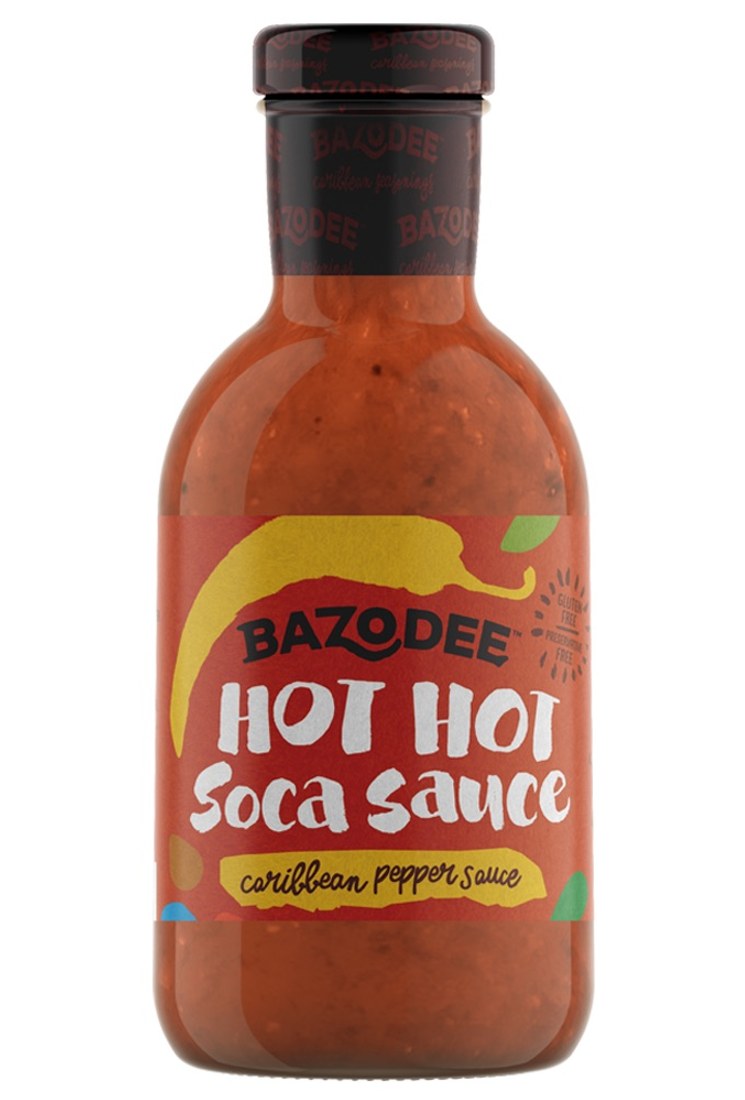 Maker:
Mavis Foods, LLC
Morristown, NJ, United States
Pepper(s):
Habanero, Jalapeño, Trinidad Scorpion
Ingredients:
Papaya, Onions, Water, Apple Cider Vinegar, Yellow Mustard, Sunflower Oil, Bell Peppers, Cauliflower, Cilantro, Sugar, Habaneros, Garlic, Salt, Parsley, Jalapeños, Trinidad Scorpion Pepper Powder, Tumeric, Oleoresin Paprika, Spices, Natural Orange Flavor
Description:
Official:
"Simply Made, Simply Delicious. Gluten Free, Vegan, Non-GMO, no artificial flavors or additives. For those who like it Hot – this is the sauce for you! Made with Trinidad Scorpion pepper which is one of the hottest peppers on the planet! This is a delightfully hot pepper sauce full of flavor designed for the selective pepper sauce seeker."