Benito's Hot Sauce - Joe's #1 Jalapa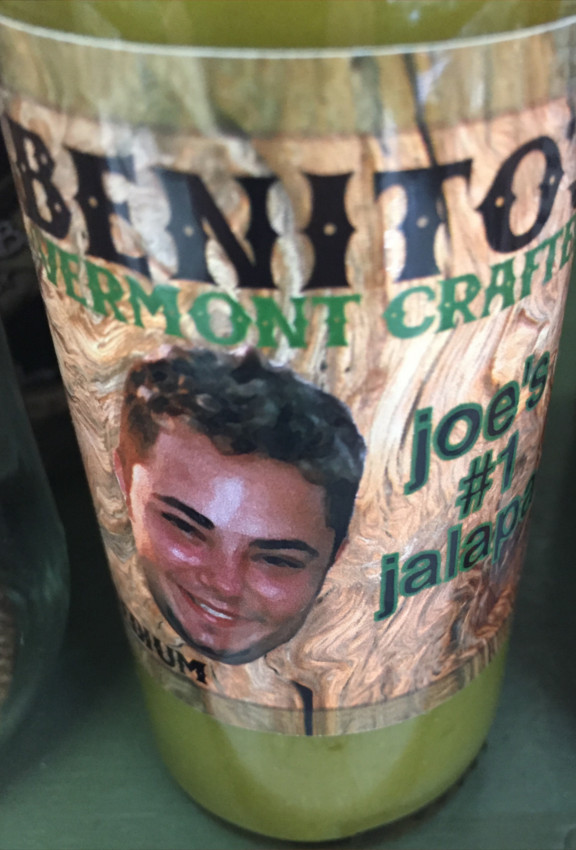 Maker:
Benito's Hot Sauce
Montpelier, VT, United States
Pepper(s):
Habanero, Jalapeño
Ingredients:
Lime Juice, Jalapeno Peppers, Habanero Peppers, Cubanelle Peppers, White Onions, Garlic, Cilantro, Extra Virgin Olive Oil, White Vinegar
Description:
Official:
"MEDIUM HEAT- A vibrant organic experience made from fresh Vermont grown jumbo and early jalapeno peppers, organic cilantro and organic lime juice. It's a smooth citrus blend.

Benito has achieved the quintessential balance of fire and flavor in Joe's #1 Jalapa. The Jalapa packs less of a punch than the Naranja, but, nevertheless, it is the ultimate compliment to any meal. Try it on everything from crackers to eggs to pretty much any other food like substance. Truly a fresh citrus based hot sauce that is a favorite in summer guacamoles and on winter quiches …Enjoy! – Ol' Benito"