Bravado Spice - Jalapeño & Green Apple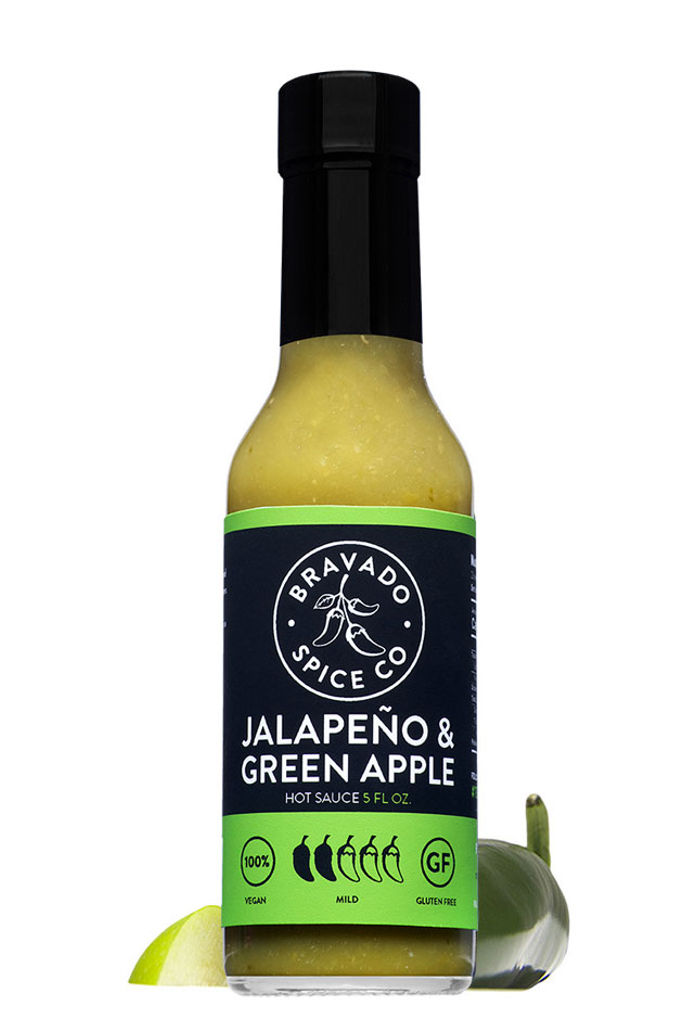 Maker:
Bravado Spice Co.
Houston, TX, United States
Pepper(s):
Jalapeño
Ingredients:
White Wine Vinegar, Jalapeños, Green Apple, Poblano Peppers, Garlic, Sea Salt
Description:
Official:
"Granny Smith apples blended with only the freshest peppers and garlic. This isn't your typical "green" sauce. This is a game-changer."
User Reviews
B3.3

Reviewed by benjamin3290 on March 14th, 2019

Taste: 4.5
Aroma: 4
Looks: 4
Heat: 1
Label: 4

Label:

Bravado Spice Company has a simple, handsome bottle that is straightforward and easy to identify. Would get a higher score if it included the Scoville score.

Looks:

This sauce is typical of a green sauce, but a bit thicker due to the pureed Granny Smith apples which have a noticeable and fresh consistency.

Aroma:

This sauce smells very sweet due to the apples. Jalapeños are relatively mild and they are even more subdued in this sauce.

Taste:

This sauce is very delicious, but not very hot at all. This would be perfect to let spice-averse people wade into the waters of hot sauces. The sweetness of the apples really steals the show here, as the jalapeños are very mild in this sauce. Would be delicious on crackers with cream cheese where the sauce can take center stage.

Heat:

This sauce is so mild any average spice-freak could drink it right from the bottle. Comfortable for spice-averse people.

Overall:

This sauce is good, but not great. It's certainly unique and sweeter than most sauces in its category. The best aspect is how obviously fresh and natural this sauce is, as it has an applesauce consistency.