Burnin' Benzes - Adios Gringo!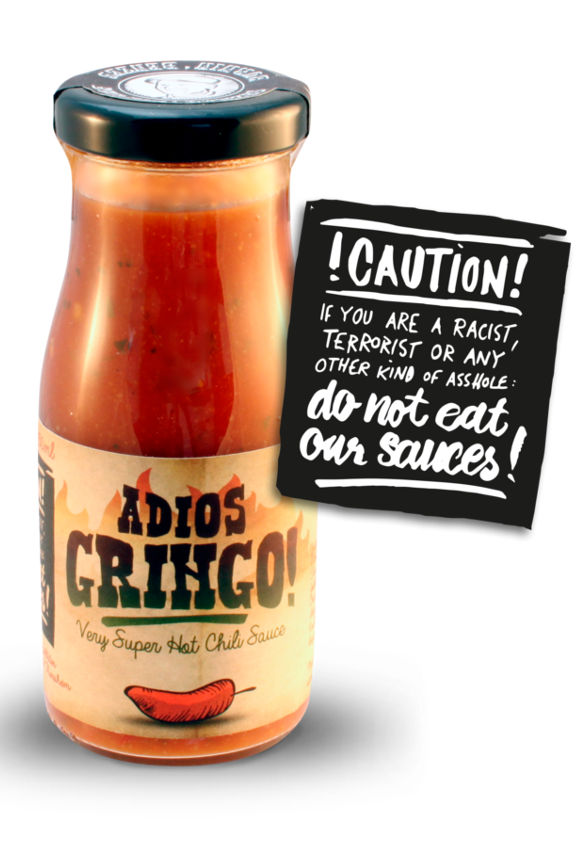 Maker:
Burnin' Benzes
Bavaria, Germany
Ingredients:
Tomatoes, Raspberry Vinegar, Maple Sirup, Ginger, Coriander
Description:
Official:
"Adios Gringo!! No Pepper Sauce for Greenhorns. With the real Taste and Bite of all the favourite Super Hots, like Carolina Reaper, Trinidad Scorpion, 7 Pot and Bhut Jolokia. No Chili Extracts, but the real fruits! Fruity Tomatoes, Garlic, Ginger, maple sirup and raspberry vinegar makes it really delicious. Produced in a really small Manufacture in Germany/Bavaria, without flavor enhancer and other chemical products."