Burns and McCoy - Exitium: Pineapple Ginger Hot Sauce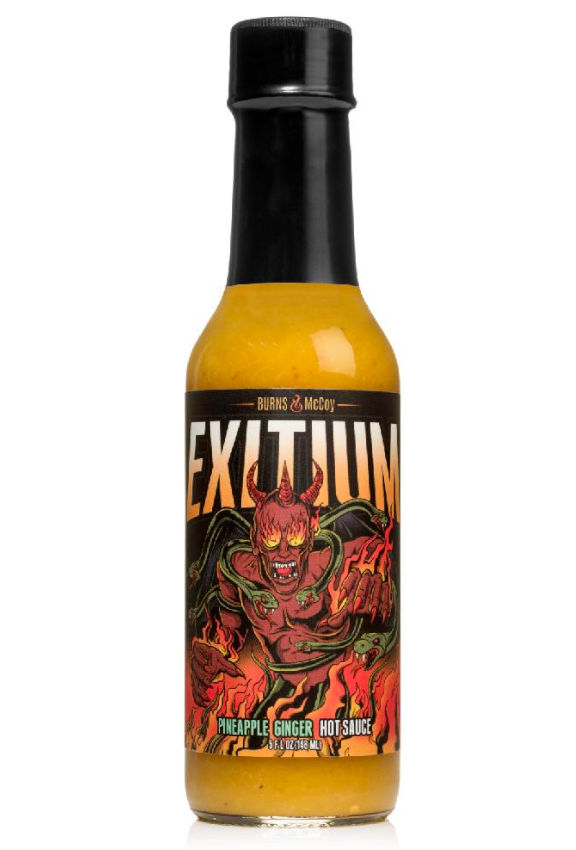 Maker:
Burns and McCoy
Fort Collins, CO, United States
Ingredients:
Pineapple, Moruga Scorpion, Pineapple Juice, Yellow Bell Pepper, Rice Vinegar, Bhut Jolokia Pepper, Trinidad 7 Pot Pepper, Fatalii Pepper, Agave Nectar, Shallots, Ginger, Sea Salt, Spices
Description:
Official:
"Exitium is the perfect pineapple ginger sauce. Made with fresh shallots, roasted garlic, and ginger. We have rounded out the flavor profile with the sweetness of agave nectar and the citrus of organic orange peel. This balance seamlessly compliments the fatalii, yelllow 7 pot, yellow bhuts, and yellow moruga scorpion blend. Exitium is perfect for pork, chicken, seafood, steak, fish, pizza, burgers and Asian cuisine."