Busha Browne's - Pukka Hot Pepper Sauce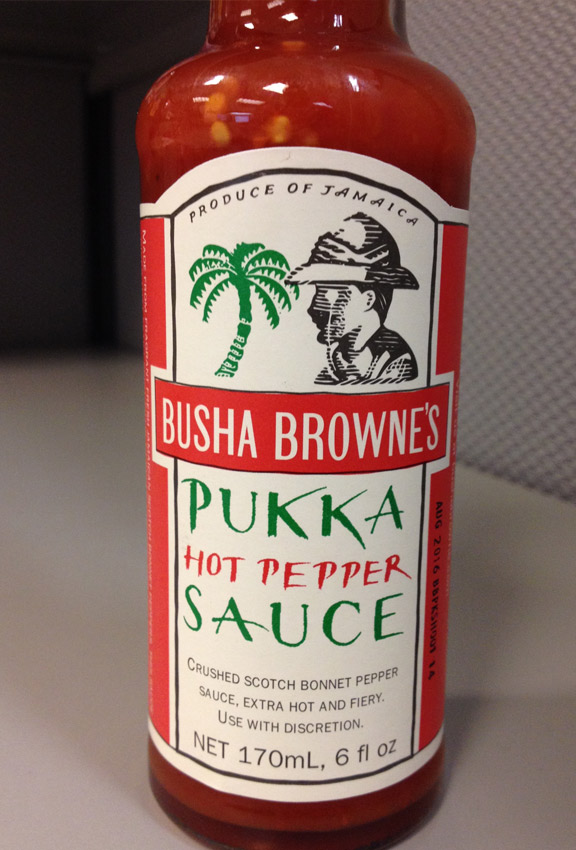 Maker:
Busha Browne's
St. Ann, Jamaica
Pepper(s):
Scotch Bonnet
Ingredients:
Water, Scotch Bonnet Peppers, Cane Vinegar, Modified Food Starch, Salt, Approved Spices, And Grapefruit Seed Extract
Description:
Official:
"Not for the fainthearted, Busha Browne's Pukka Hot Pepper Sauce is the ultimate sauce for devotees of wickedly hot food. Made from fragrant fresh Jamaican Scotch Bonnet peppers, this sauce has stamina and an outstanding and an flavour. The term "Pukka" comes from India and means "authentic, genuine, and first class," truly applicable to this prize winning sauce. "Pukka does not burn the mouth. It warms the heart and soul."

No pepper fanatic should be without it. "Good, of high quality, real, genuine" are meanings for Pukka, [pronounced 'puck-kah']."