CaJohns - Black Garlic Hot Sauce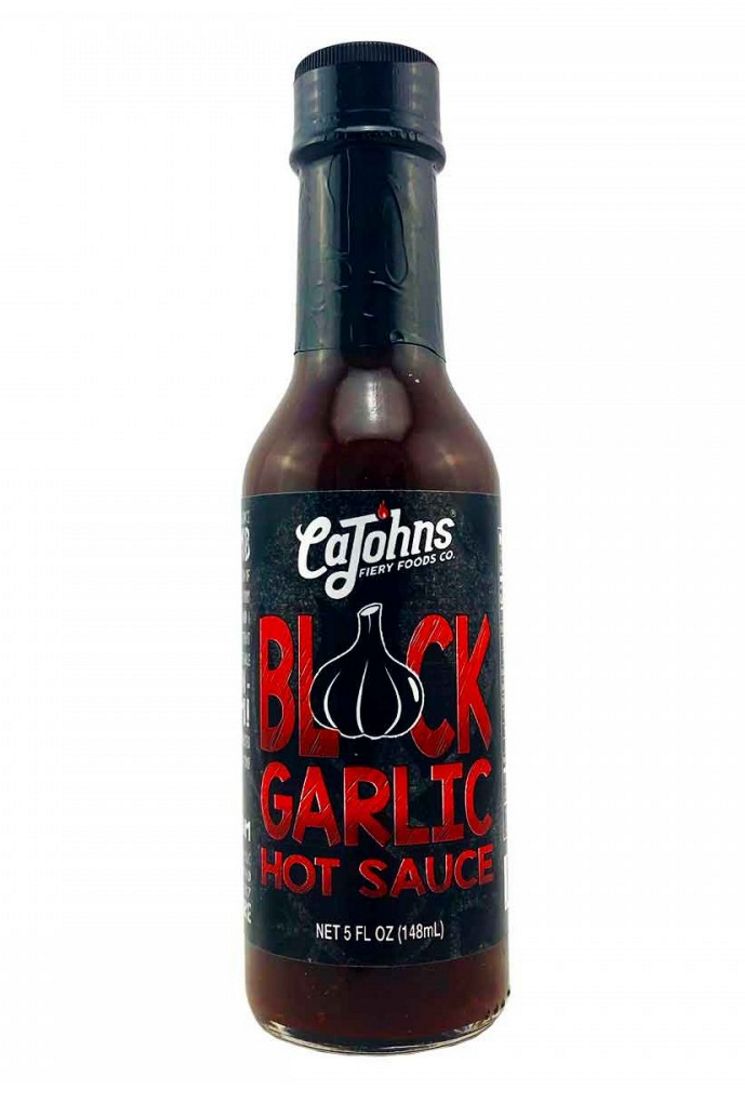 Maker:
CaJohns Fiery Foods
Westerville, OH, United States
Pepper(s):
Fresno
Ingredients:
Fresno Pepper, Apple Cider Vinegar, Sweet Soy Sauce (sugar, Soy Extract (water, Salt, Soybeans, Wheat), Water, Salt, Caramel Color, Sodium Benzoate, Citric Acid, Xanthan Gum), Brown Sugar (sugar, Molasses), Black Garlic Power, Garlic Powder, Cayenne Powder, Salt
Description:
Official:
"CaJohns Black Garlic Hot Sauce UMAMI BOMB: Prepare youself for an explosion of flavor. The Black Garlic Sauce combines a blend of black garlic sweet soy and fresno chiles that will release an unforgettable - UMAMI Explosion - CABOOM!"
User Reviews
C+2.9

Reviewed by andwich on November 5th, 2020

Taste: 3.5
Aroma: 4.1
Looks: 2
Heat: 2
Label: 3.3

Label:

No frills label, everything you might expect, nothing unique or outrageous, just an adequate description.

Looks:

One of the ingredients here is water, which is apparent in the very thin consistency. My least favorite thing about this sauce is that it is too watery. The color is nice, a very dark reddish brown, and you can see the flecks of spices and other ingredients in the glossy texture.

Aroma:

Great aroma, very sweet and warm, like a bbq sauce or teriyaki.

Taste:

This is a sauce that's uniquely flavorful, and not too spicy. The black garlic is very mellow and the brown sugar is what really stands out. This is almost more like a thin sweet and spicy bbq sauce. Great flavor, decent mild heat, would be good as a baste for finishing chicken on the grill.

Heat:

The mild heat of this sauce is dominated by strong sweet flavor. It does add some back of the throat after burn, but not enough to make you sweat or get those endorphins flowing, which is just fine.

Overall:

Less of a hot sauce, more of a spicy sauce. Lots of flavor on the front of the tongue, it brings sweet, umami, and mild heat. Good for grilled chicken or stir fry.