Clark + Hopkins - Assam Pepper Sauce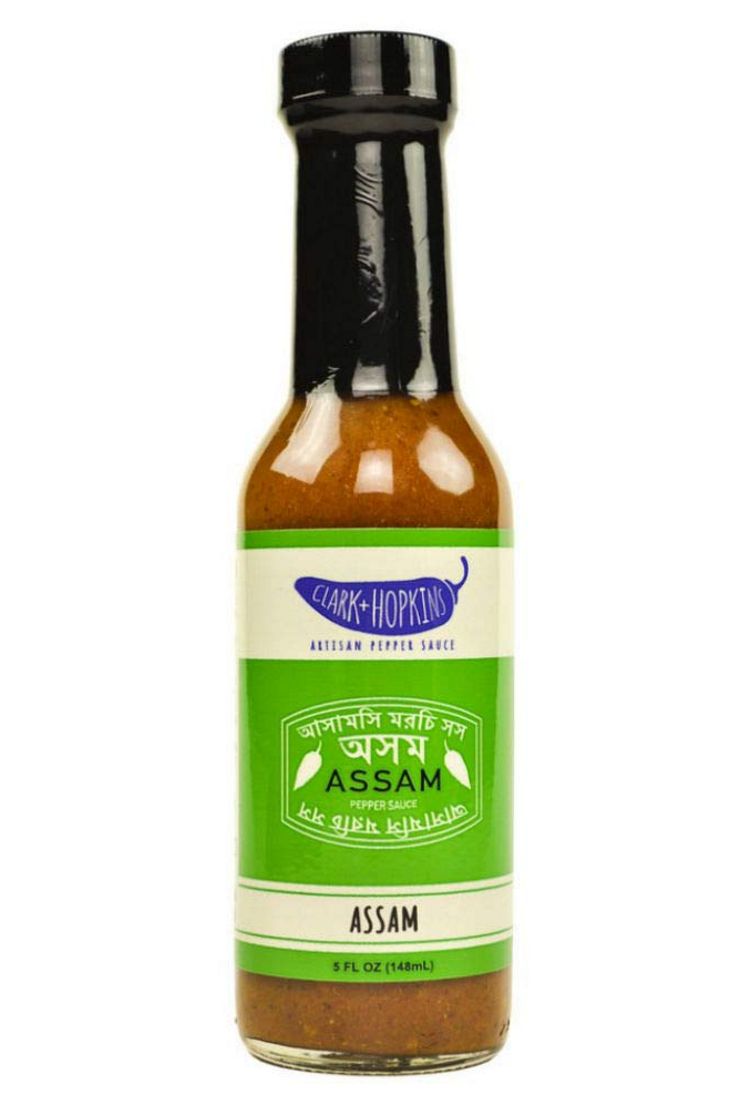 Maker:
Clark + Hopkins
VA, United States
Pepper(s):
Bhut Jolokia (Ghost Chili), 7-Pot
Ingredients:
Apple Cider Vinegar, Tomatoes, Onion, Garlic, Ginger, Water, 7-pot Primo Peppers, Ghost Peppers, Tamarind, Black Mustard Seed, Salt, Turbinado Sugar, Spices
Description:
Official:
"Assam is a state in north eastern India and home to the ghost pepper. As a homage to the region, we created a fragrant sauce with a depth of flavor which perfectly balances the warmth of the ghost pepper and the added heat of the 7 pot primo.

Pair this sauce with reduced coconut milk for an amazingly quick yet complex curry."