D.L. Jardine - Blazin' Saddle Habanero Pepper Sauce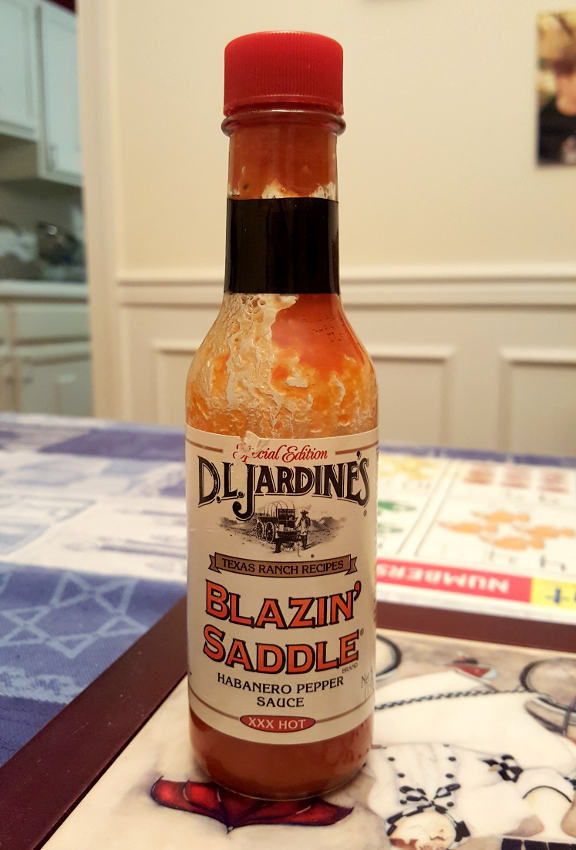 Maker:
D.L. Jardine
United States
Pepper(s):
Habanero
Ingredients:
Habanero Peppers, Carrots, Onions, Lime Juice, Vinegar, Garlic, Salt
Description:
Official:
"XXX Hot"
User Reviews
B+3.7

Reviewed by swashbuckler78 on December 19th, 2016

Taste: 3
Aroma: 3
Looks: 3
Heat: 2
Label: 3

Label:

Clean and attractive, not memorable.

Looks:

Typical red pepper sauce. Visible chunks are mostly seeds.

Aroma:

Mostly vinegar. As the simple ingredient list suggests, smell is pretty typical standard hot sauce.

Taste:

Respectable but not memorable. The lime comes through nicely so mostly you taste that and the peppers. Didn't mask the flavor of stir fry I added it to.

Heat:

Poured it on fairly liberally and only got a burn when I bit a seed.

Overall:

A respectable table sauce but not remarkable. I would purchase again but wouldn't go out of my way.