Deer Camp - 12 Gauge Ginger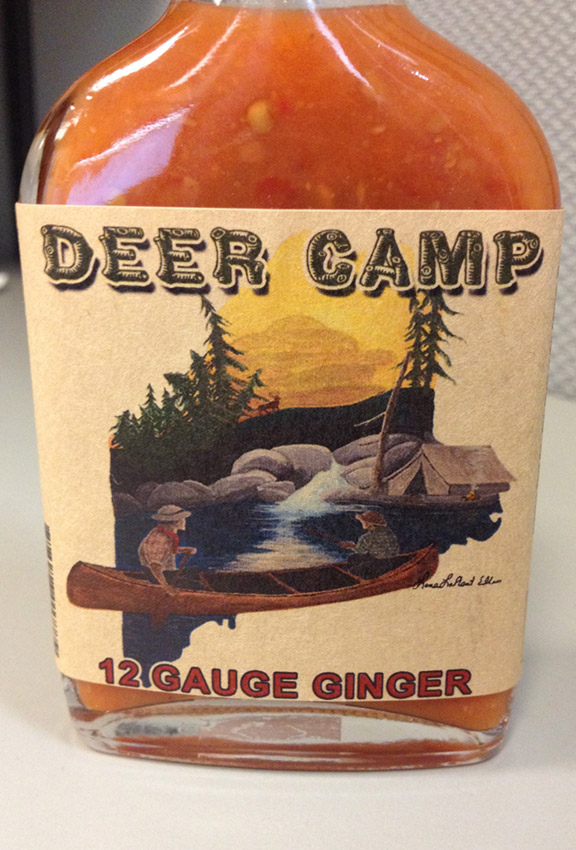 Maker:
Deer Camp Sauce
Waterville, ME, United States
Pepper(s):
Habanero
Ingredients:
Habanero Peppers, Carrot, Apple Cider Vinegar, Ginger Preserves, Onion, Lime Juice, Agave Nectar, Fresh Ginger, Garlic, Coriander, Salt
Description:
Official:
"Ginger in hot sauce? Sweet! We're not alone in thinking this hot sauce has got the goods. The winner of multiple awards — including the prestigious Scovie — it has a unique taste that will liven up any dish. Fresh ginger adds an exotic twist to our house puree of red savina Habanero peppers, carrot, apple cider vinegar, lime juice, agave nectar, garlic, onion and coriander. The heat is moderate, but the flavor is over-the-top."