Dieterich's - Ghost Pepper Sauce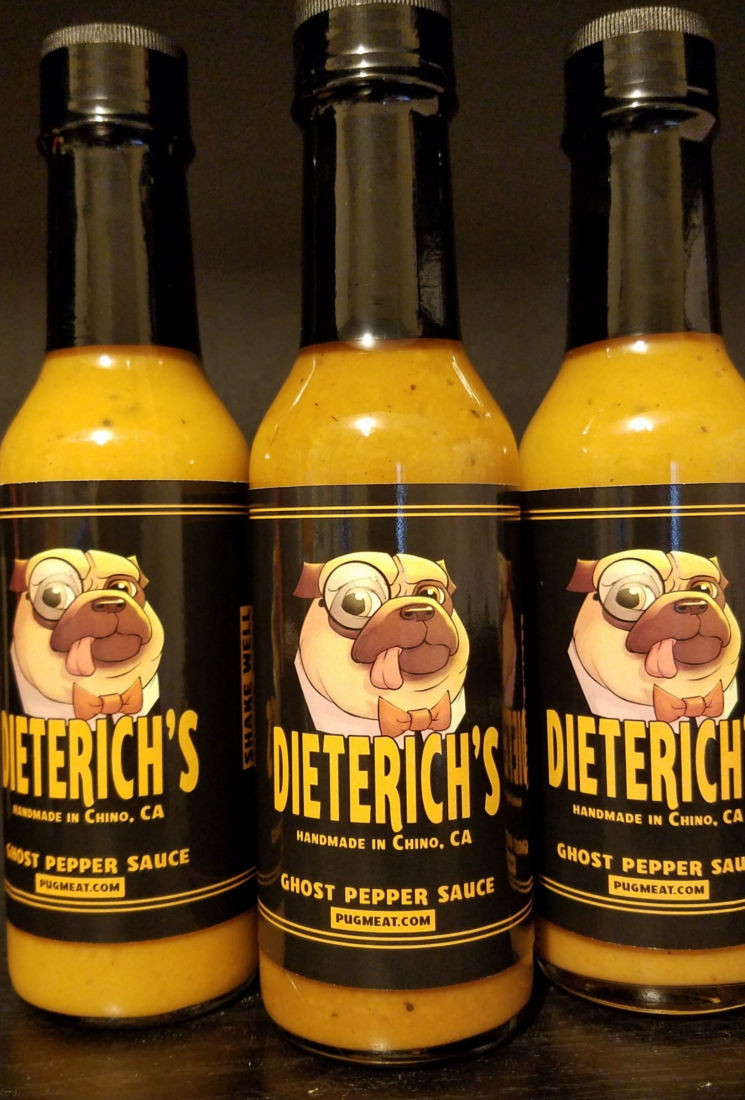 Maker:
Dieterich's
Chino, CA, United States
Pepper(s):
Bhut Jolokia (Ghost Chili)
SHU
:

50,000
Ingredients:
Fermented Cane Vinegar(water, Sugar Cane Molasses), White Onion, Carrot, Garlic, Ginger, Organic Carolina Reaper Peppers, Corn Oil, Kosher Salt, Pure Golden Brown Sugar, Allspice, Black Pepper, Mustard Powder, Xanthan Gum
Description:
Official:
"A unique hot sauce made with organic superhot peppers, fresh vegetables and our homemade spice blend. Handmade in small batches in Chino California. 100% vegan, gluten free and all natural, no extracts, dyes or chemical preservatives."