D.L. Jardine's - Texas Champagne Cayenne Pepper Sauce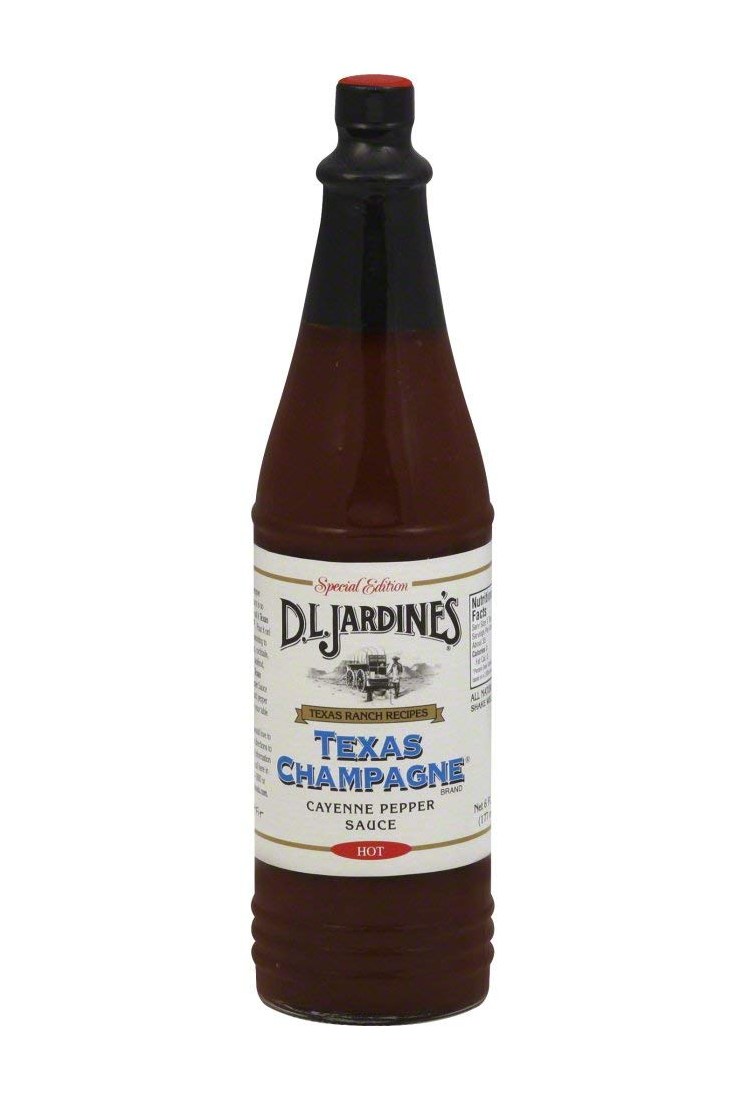 Maker:
D.L. Jardine's
United States
Pepper(s):
Cayenne
Ingredients:
Red Peppers, Vinegar, Salt
Description:
Official:
"Pour yourself some Texas Champagne, our long-time favorite cayenne hot sauce. It may not be bubbly, but it sure is tasty paired with soups, sauces, cocktails, eggs, meats, seafood and much more. Texas Champagne has no equal."
User Reviews
A+4.7

Reviewed by zackanero on May 11th, 2020

Taste: 4.5
Aroma: 4.5
Looks: 4
Heat: 1
Label: 3.5

Label:

Texas Champagne goes for the classic, country look--something you might find on a Midwestern or Southwestern Barbecue picnic table. It creates a scene of classic foods and family dining, and the sauce fits the bill.

Looks:

More liquid consistency as is common with Louisiana style sauces. It has a very deep red color though with a lot of thick aspects. Despite having a more loose consistency, it pours surprisingly well, without spilling excessively or quickly. The bottle design likely helps with this, as the small cap prevents any major spillage.

Aroma:

Beautifully pungent vinegary smell. Exactly what one wants out of a vinegar sauce--it has the harsh notes of a vinegar chip without smelling like bad wine.

Taste:

It is easy to tell that a lot of peppers went into this sauce because the consistency is still thick--they prevent the vinegar from dominating the taste buds. It's a perfect melding of vinegar-and-pepper, two flavors that work together so well it's not wonder the earliest hot sauce makers were able to make some great sauces out of it. Texas Champagne is no exception.

Heat:

As is expected, the vinegar does a lot of leg work in preventing the sauce from having any serious heat for someone with an extensive palate of hot chilis. There is not pepper indicated in the ingredients but my guess is Caeyenne, which would indicate a nice early heat profile, and you get a phantom taste of that with this sauce.

Overall:

Comparable to Crystal, and probably even better. My current go to vinegar-based, Louisiana style sauce. Highly recommend this for eggs, pizza, and homemade jambalaya--and the occasional taco.