Domaine Britannia Mills - Chaude Boucane Extreme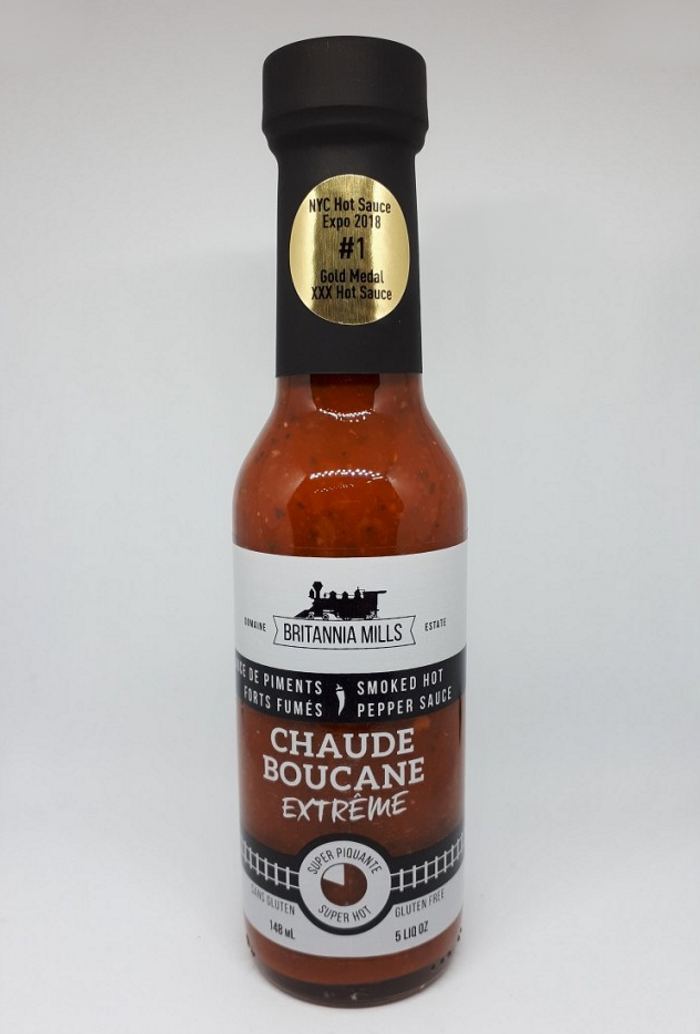 Maker:
Domaine Britannia Mills
Saint-Dominique, QC, Canada
Pepper(s):
Jalapeño, Trinidad Scorpion
Ingredients:
Smoked Peppers, Lemon Juice, Cider Vinegar, Smoked Garlic, Onions, Spices, Maple Sugar, Pink Himalayan Salt
Description:
Official:
"An extreme mix of smoked peppers: Scorpion (Moruga and Butch T) and jalapeno, smoked garlic and a nice blend of spice to fire and smoke you right away!

This sauce is hot, tasty and unique!

If you are not into the extreme sauces, our "Normal" Chaude Boucane (Green) is milder and as much tasty as this one!"