El Fuego - Pineapple Thai Sweet Pepper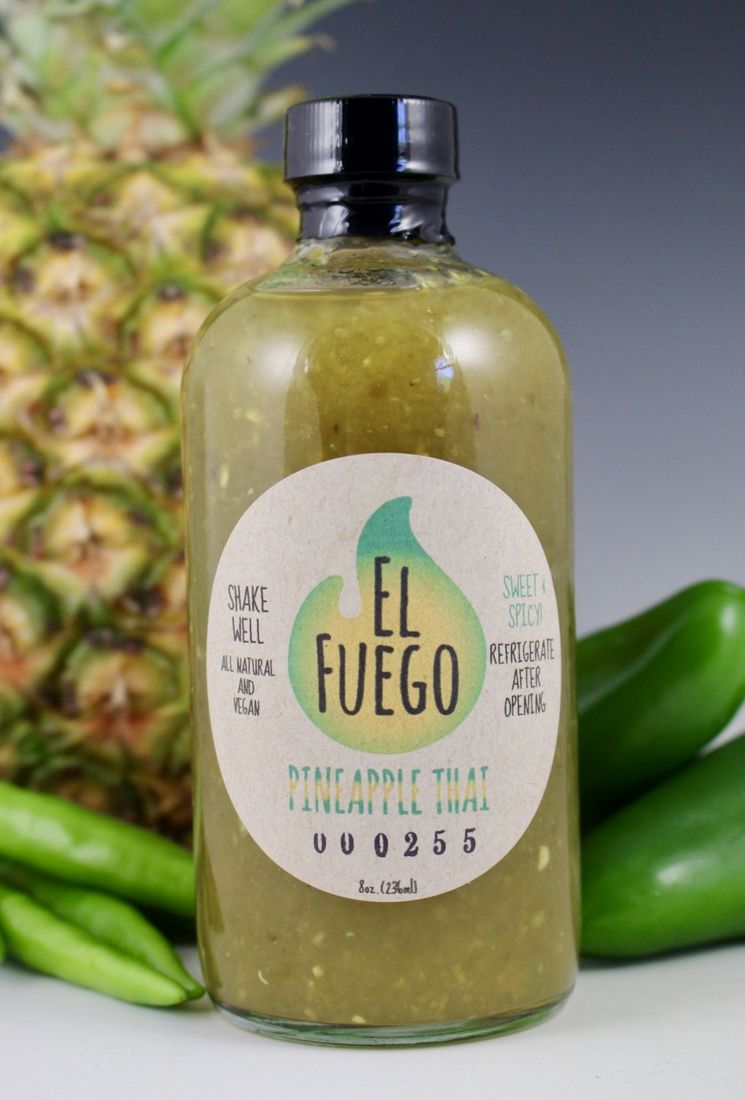 Maker:
El Fuego Pepper Sauce
Bellingham, WA, United States
Pepper(s):
Jalapeño, Thai
Description:
Official:
"Sweet pineapple followed by the heat of thai and jalapeño peppers and a refreshing citrus finish. This sauce is perfect for those who like their sweet chili sauces a little spicier.

Similar to an Asian style sweet chili sauce, I like to call this a pourable pepper jelly."