El Yucateco - Black Label Reserve Chile Habanero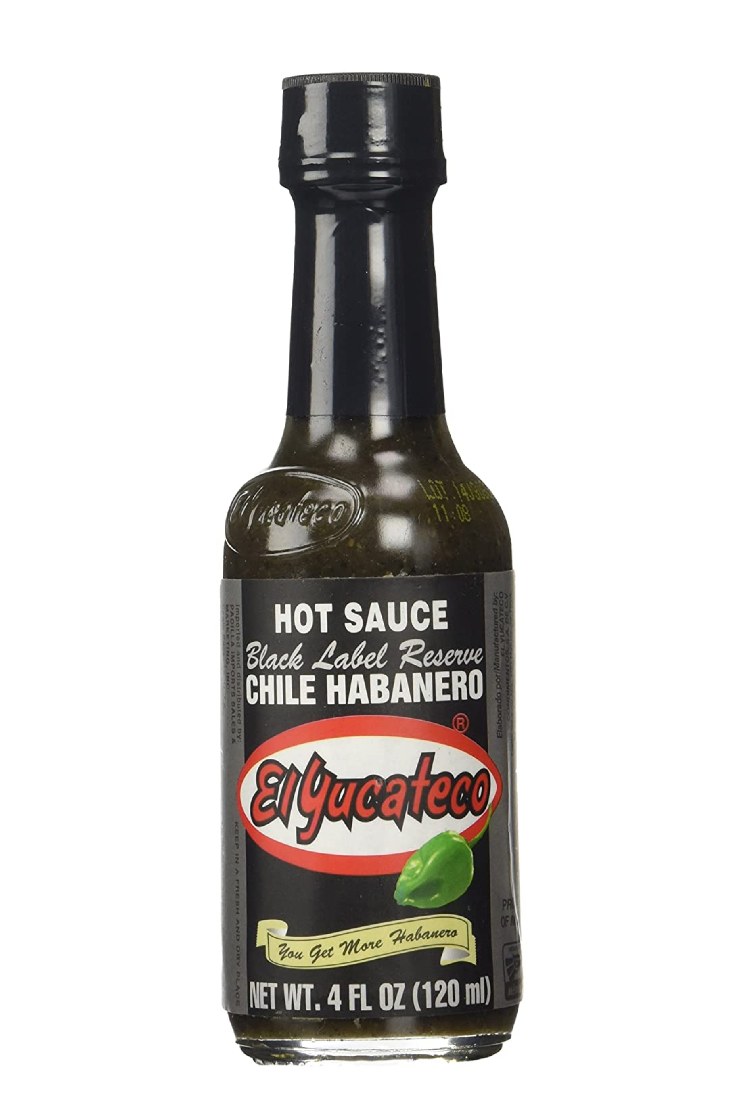 A+

4.7

/

5

BASED ON

2

REVIEWS
Maker:
El Yucateco
Mexico
Pepper(s):
Habanero
Ingredients:
Water, Habanero Peppers, Salt, Citric Acid AC, Xanthan Gum, Garlic, Onion Powder, Sodium Benzoate As A Preservative, Calcium Disodium EDTA
Description:
Official:
"Salsa picante negra (black hot sauce). Previously labeled with the title "Black Hot Sauce Chile Habanero"."
User Reviews
A+5.0

Reviewed by Texcigar on March 3rd, 2022

Taste: 4.8
Aroma: 4.7
Looks: 4
Heat: 4
Label: 3

Label:

just professional. the facts little else. but if you enjoy the brand the black label is striking and it foreshadows the smoky notes of the sauce

Looks:

dark dark green, has a little black to it.

Aroma:

here is where the smoke starts

Taste:

truly peppery, then smoky. There is little doubt then heat is there but the dynamic layers of flavor offer more than just heat. smoky, fruity and hot.

Heat:

again you can tell this sauce starts and ends with habanero!

Overall:

absolutely my favorite complex hot sauce. the brands green sauce is my every day go-to

A4.3

Reviewed by BigJim on August 21st, 2021

Taste: 4.3
Aroma: 4.6
Looks: 3.9
Heat: 3
Label: 3.2

Label:

Standard El Yucateco logo with Black Label Reserve banner

Looks:

Black, almost charcoal colour, fairly runny so pours easily

Aroma:

Unique, very smoky habanero smell

Taste:

Unlike any other habanero sauce, it has a charred, smoky almost acrid flavour from the roasted peppers. This is a sauce that likes strong meats and cheeses, it doesn't taste good straight off the spoon but team it with some brisket or a cheeseburger and it suddenly comes into its own. There is no sweetness whatsoever.

Heat:

It's got some heat alright, the manufacturer claims 10K SHU which puts it just behind the brown XXX sauce. As usual with Habanero peppers the heat is almost immediate

Overall:

A very unique smoky Habanero sauce which won't be everybody's cup of tea, but for certain applications it's without equal.