Encona - Original Hot Pepper Sauce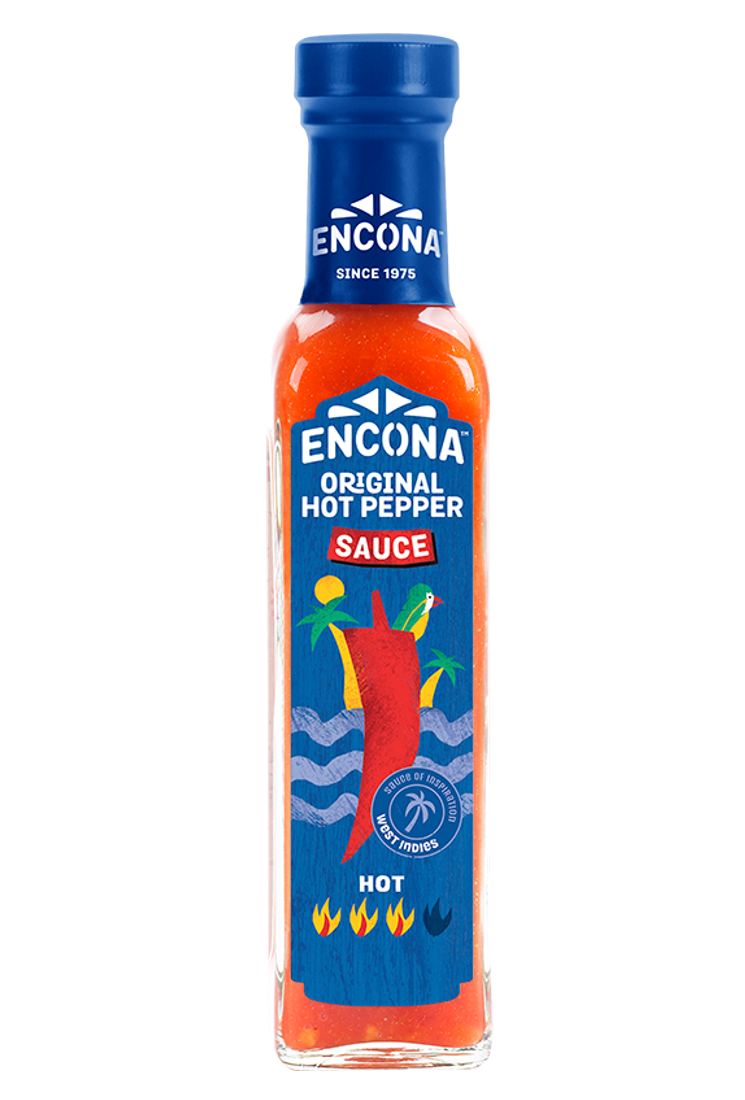 Maker:
Grace Foods
United Kingdom
Pepper(s):
Habanero, Scotch Bonnet
Ingredients:
Habanero Mash (Habanero Peppers, Scotch Bonnet Peppers, Salt, Acetic Acid) (64%), Water, Acetic Acid, Salt, Onion Powder, Mustard, Modified Maize Starch, Xanthan Gum.
Description:
Official:
"Made to the same, classic recipe for over 40 years, using only the very best Scotch Bonnet and Habanero peppers blended with traditional island spices. The result is a deliciously fiery and fruity flavor for a true taste of the tropics. [Hot: 3 out of 4 heat level]"
User Reviews
A-4.1

Reviewed by Johnnyhottail on March 13th, 2021

Taste: 3.9
Aroma: 3.7
Looks: 4
Heat: 4.3
Label: 2.9

Label:

It has a label, Standard. And has a picture of a pepper in the sea on it Can you imagine?

Looks:

Red and regular. With pepper seeds in it of course

Aroma:

I am not a sommelier. The guy on the radio the other day who claim to be a water sommelier. I think he was from Los Angeles, where else??

Taste:

It's hot and not too vinegarish. I have to write something for over here so I may say but this is the first hot sauce that I had and so so many years later, I still keep a bottle.

Heat:

It is quite hot I must say. ...

Overall:

Now is I have said before I am from the old country and Encona was the first hot sauce to be commercialised here. Before that all we had was mustard and gravy. Originally came from the West Indies, now licensed and bottled here. This is our traditional hot sauce, widely available. It gained some popularity and notoriety perhaps that's it became a favourite of our prison population who would add it to their rather bland food. Of course originally it was popularized by the West Indian community here who would enjoy it as a taste of home. writing this review as I've just bought a bottle from the supermarket and will be putting it on my roast chicken tonight.