HazMat Foods - Mango Madness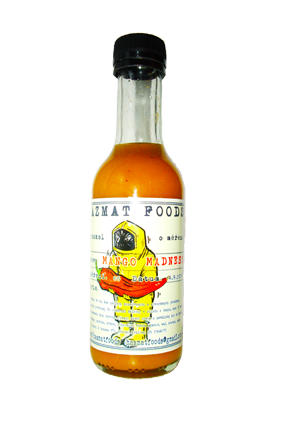 Maker:
HazMat Foods
Hradec Králové, Czech Republic
Pepper(s):
Habanero
Ingredients:
Mango, Peppers, Carrots, Lemon Juice, Ginger, Salt, Spices, Vinegar
Description:
Official:
"Mango Madness combines the beautiful fragrance of orange habaneros with the sweetness of mangos and the freshness of citruses and ginger. Its taste is further enhanced by an exotic mixture of spices. Because it is very light, it is perfect for salads or grilled meat. Mango Madness doesn't contain any artificial additives or animal products."