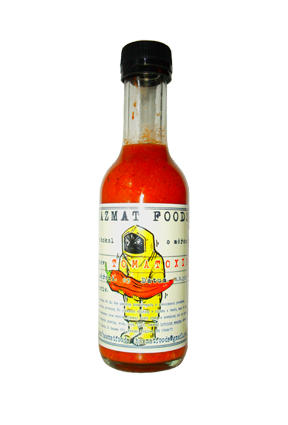 Maker:
HazMat Foods
Hradec Králové, Czech Republic
Pepper(s):
Habanero, Carolina Reaper
Ingredients:
Tomatoes, Peppers, Water, Vinegar, Sugar, Garlic, Mustard Seeds, Spices
Description:
Official:
"Tomatoxin is a very aromatic chilli sauce made of tomatoes and habanero peppers. Its uniqueness comes from an incredibly fragrant spice mixture that gives the sauce a very fresh, distinctive flavour. It is perfect for making dips, hamburgers or marinades. Tomatoxin doesn't contain any artificial additives or animal products."