Hell's Kitchen - Cinnamon Ghost Punch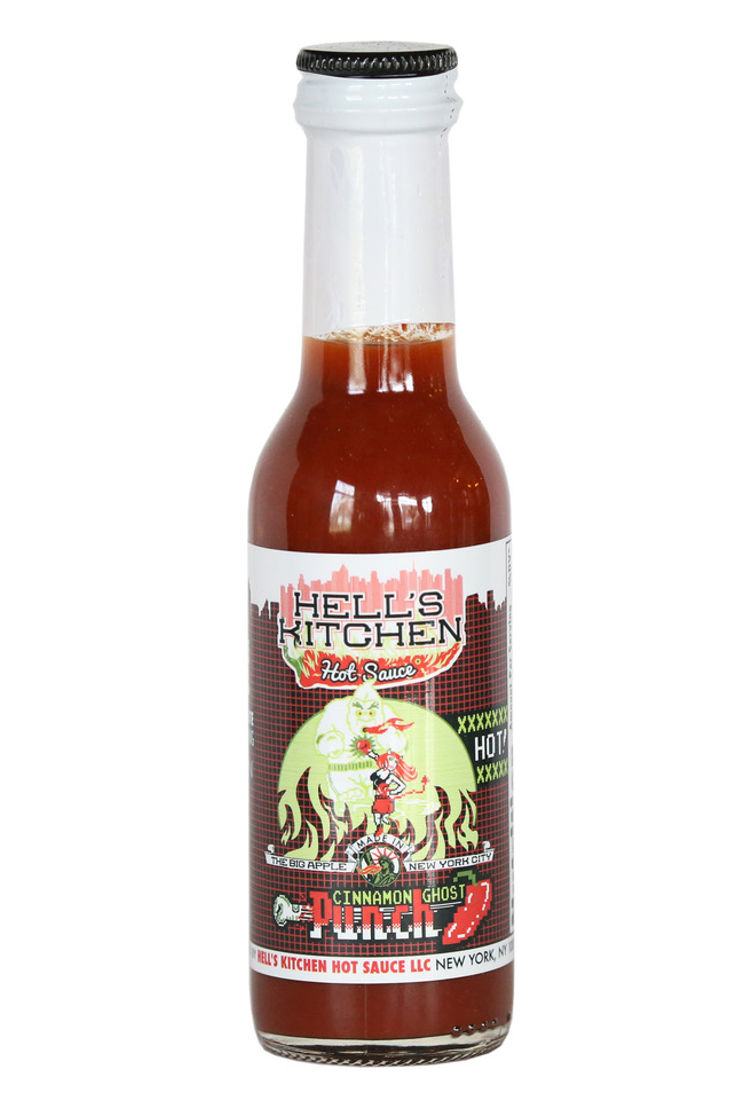 Maker:
Hell's Kitchen
New York, NY, United States
Pepper(s):
Habanero, Bhut Jolokia (Ghost Chili), Trinidad Scorpion
Ingredients:
Chilli Peppers (Ghost Pepper, Habanero, Trinidad Scorpion), Tomatoes, Lime Juice, Vinegar, Agave Nectar, Salt, Cinnamon, Garlic Powder, Paprika.
Description:
Official:
"A unique blend of hand selected superhot peppers with overtones of savory cinnamon goodness. Deliciously unique…blazingly craveable! Enjoy with caution…the heat will haunt you!"
User Reviews
B-3.0

Reviewed by Kebiko on July 9th, 2019

Taste: 3.5
Aroma: 3.6
Looks: 3.3
Heat: 2.6
Label: 4

Label:

Label has a cool 80's retro look to it. Grid in the background with a character similar to the "Punch Out" video arcade game. Sweet little devil woman in front as well.

Looks:

On the runny side but does have some chunkiness to it. Bright red in color.

Aroma:

Cinnamon! Cinnamon is the dominating aroma with tones of tomato.

Taste:

Cinnamon and tomato. Sauce is sweet with cinnamon dominating the flavor. Peppers are faint and in the background.

Heat:

I was expecting more heat being that this sauce has Ghost Peppers and Trinidad Scorpions in it. Tested a half a teaspoon. Not very hot.

Overall:

Overall, this is not a bad sauce and really packs a cinnamon punch. My feeling is this would go well with dessert. Maybe on vanilla ice cream. Will have to experiments a bit with this one. If you are expecting a lot of heat, be sure to set your expectations low.