Humble House - Ancho and Morita Hot Sauce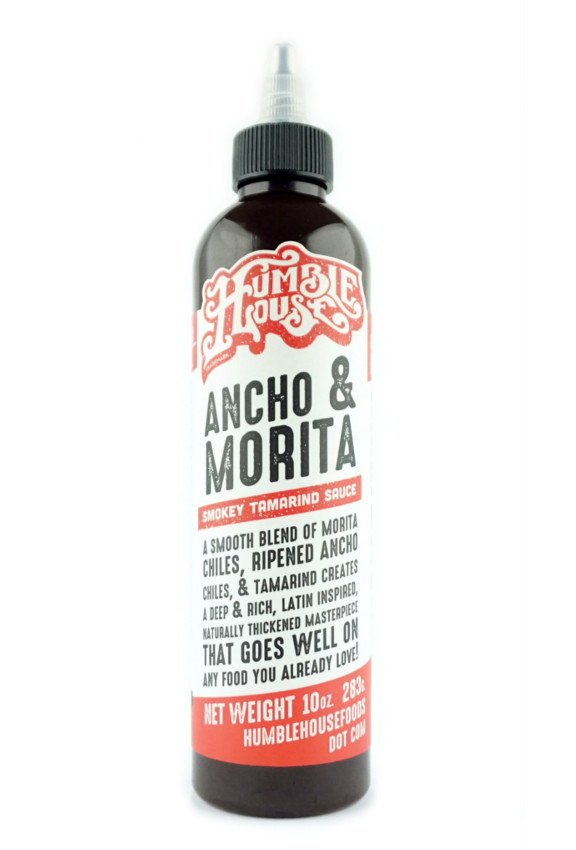 Maker:
Humble House
San Antonio, TX, United States
Ingredients:
Aged Tamarind Paste (raisins, Tamarind Concentrate, Gluten-free Soy Sauce, Balsamic Vinegar, Morita Chile, Ancho Chile, Kosher Salt), Vinegar, Cane Sugar, Fresh Garlic
Description:
Official:
"Smokey Tamarind sauce is a unique umami bomb of super savory flavor with deep and rich notes of ancho and morita chiles. The sauce is aged allowing the flavor to intensify while the heat mellows out to a nice simmer. Use this as a glaze for pork belly, or baby back ribs. WARNING! once you put this sauce on your favorite foods there's no turning back."
User Reviews
A+5.0

Reviewed by thejoelaguilar on October 19th, 2018

Taste: 5
Aroma: 5
Looks: 5
Heat: 1
Label: 5

Label:

I love the labeling and squeeze bottle! Very aesthetically pleasing and unique design, while allowing precise application to food.

Looks:

Has the look and consistency of a bbq sauce. Dark in color and thick.

Aroma:

Pleasant and sweet aroma, similar to a bbq sauce.

Taste:

Delicious. Tangy, sweet, and backed with a very mild heat. Packed with flavor. Similar to a bbq sauce.

Heat:

Not much heat at all, maybe a slight kick at most.

Overall:

This hot sauce is basically a bbq sauce, so if that's your kinda thing, I'd say this is a must try. Definitely one of my favorites.