Humble House - Ancho and Morita Hot Sauce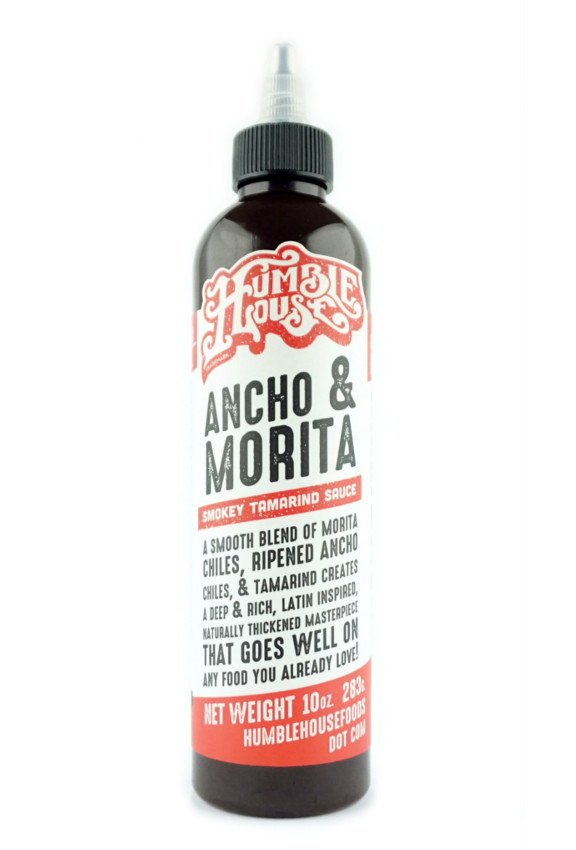 A+

4.8

/

5

BASED ON

2

REVIEWS
Maker:
Humble House
San Antonio, TX, United States
Ingredients:
Aged Tamarind Paste (raisins, Tamarind Concentrate, Gluten-free Soy Sauce, Balsamic Vinegar, Morita Chile, Ancho Chile, Kosher Salt), Vinegar, Cane Sugar, Fresh Garlic
Description:
Official:
"Smokey Tamarind sauce is a unique umami bomb of super savory flavor with deep and rich notes of ancho and morita chiles. The sauce is aged allowing the flavor to intensify while the heat mellows out to a nice simmer. Use this as a glaze for pork belly, or baby back ribs. WARNING! once you put this sauce on your favorite foods there's no turning back."
User Reviews
A4.6

Reviewed by andwich on November 11th, 2020

Taste: 5
Aroma: 4.8
Looks: 4.8
Heat: 3
Label: 5

Label:

To me, this is the perfect label, nothing more and nothing less than I would expect. No flashy graphics or gimmicks, just descriptive information.

Looks:

The appearance is that of a bbq sauce or a steak sauce, which is exactly what it tases like. It has a dark brown color, and a medium consistency that is just thick enough and not at all runny. The texture is glossy and smooth, with no chunks, similar to a ketchup.

Aroma:

The aroma is slightly exotic with the forward notes here being the bitter tamarind blending with the sweetness of raisin and a smokey chili.

Taste:

The taste is very reminiscent of a steak sauce like A-1 or Pick-a-Peppa, due to the dominance of the tamarind. I could eat it straight from the bottle for it's delicious smokey sweetness, with very mild heat. This one is a crowd pleaser and makes a good table sauce for meats.

Heat:

You could drink this stuff and feel no burn. This sauce is big on flavor, not heat, which is definitely not a deal breaker for me. It's still packed with great warm flavor that adds to your dish, and just enough heat to accent that flavor.

Overall:

Overall, this sauce kicks butt in the flavor department, and it's a bit spicy, but I wouldn't mind if it packed just a bit more heat.

A+5.0

Reviewed by thejoelaguilar on October 19th, 2018

Taste: 5
Aroma: 5
Looks: 5
Heat: 1
Label: 5

Label:

I love the labeling and squeeze bottle! Very aesthetically pleasing and unique design, while allowing precise application to food.

Looks:

Has the look and consistency of a bbq sauce. Dark in color and thick.

Aroma:

Pleasant and sweet aroma, similar to a bbq sauce.

Taste:

Delicious. Tangy, sweet, and backed with a very mild heat. Packed with flavor. Similar to a bbq sauce.

Heat:

Not much heat at all, maybe a slight kick at most.

Overall:

This hot sauce is basically a bbq sauce, so if that's your kinda thing, I'd say this is a must try. Definitely one of my favorites.