Iggy's - Fermented Habanero Hot Sauce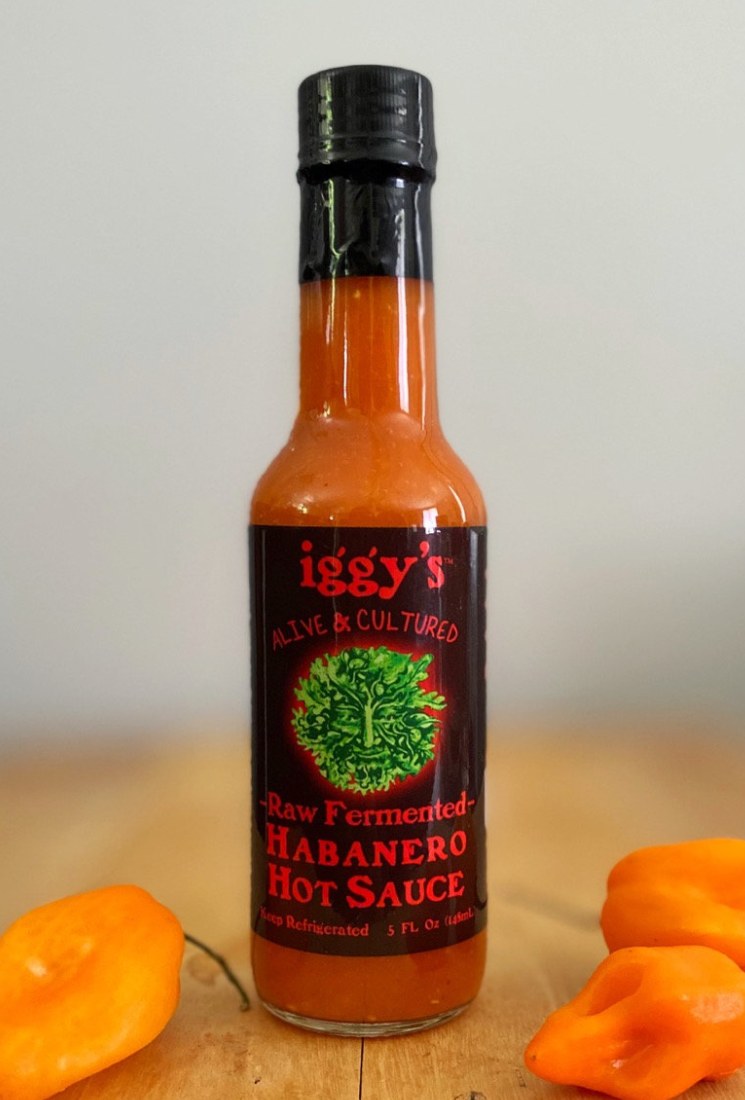 Maker:
Iggy's Alive & Cultured
Bainbridge Island, WA, United States
Pepper(s):
Habanero
Ingredients:
Organic Habanero Peppers, Water, Garlic, Himalayan Pink Salt, Live Cultures
Description:
Official:
"Iggy's Habanero sauce was the very first product in a long line-up of organic foods & drinks. This premium sauce remains a perennial favorite amongst hot sauce aficionados throughout the States.

Single-origin organic peppers from Alvarez Family Farms near Yakima, WA, are fermented with organic garlic & sea salt for months before being bottled! This patient process and slow fermentation time brings out the floral and sublime flavors of these magnificent peppers.

The heat is supreme, so be careful! A few drops will enhance flavor and spice in any dish.

No vinegar was involved in the creation of this sauce!"