Jersey Barnfire - Black Garlic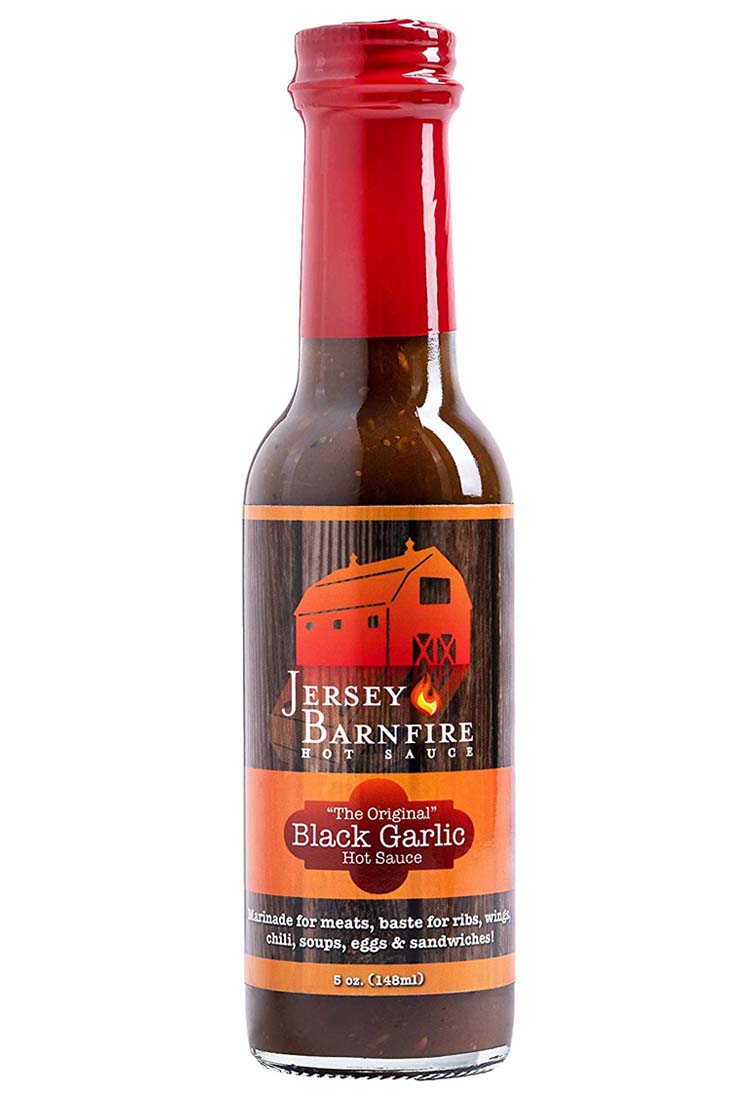 Maker:
Jersey Barnfire
Sparta, NJ, United States
Pepper(s):
Habanero, Jalapeño
Ingredients:
Jalapeno, Habanero, Vinegar, Water, Tomatoes, Sugar, Onions, Garlic, Black Garlic, Salt, Spices, Olive Oil, Herbs, Xanthan Gum
Description:
Official:
"Deep black garlic flavor with layers of caramelized garlic, smoky notes, and sweetness."
User Reviews
A+4.7

Reviewed by ChefFlaco on February 28th, 2022

Taste: 4.9
Aroma: 4.6
Looks: 4.9
Heat: 3
Label: 4.5

Label:

Attractive label, professional looking

Looks:

Nice dark brown color, consisteny is slightly thick but pourable.

Aroma:

Oddly enough I smelled basil when I first opened it which is a possibility since it says it contains herbs. It definitely has a nice rich garlic nose upfront

Taste:

This sauce is fantastic. I can't really say anything bad about it. The flavor is rich and deep, hint of smoke, with pronounced black garlic flavor and subtle sweetness

Heat:

Medium heat. This one is definitely flavor forward.

Overall:

Great find. Definitely a favorite in my collection. Love the deep rich flavor.