JLD Hot Sauce & Knives - Reaper Madness Special Reserve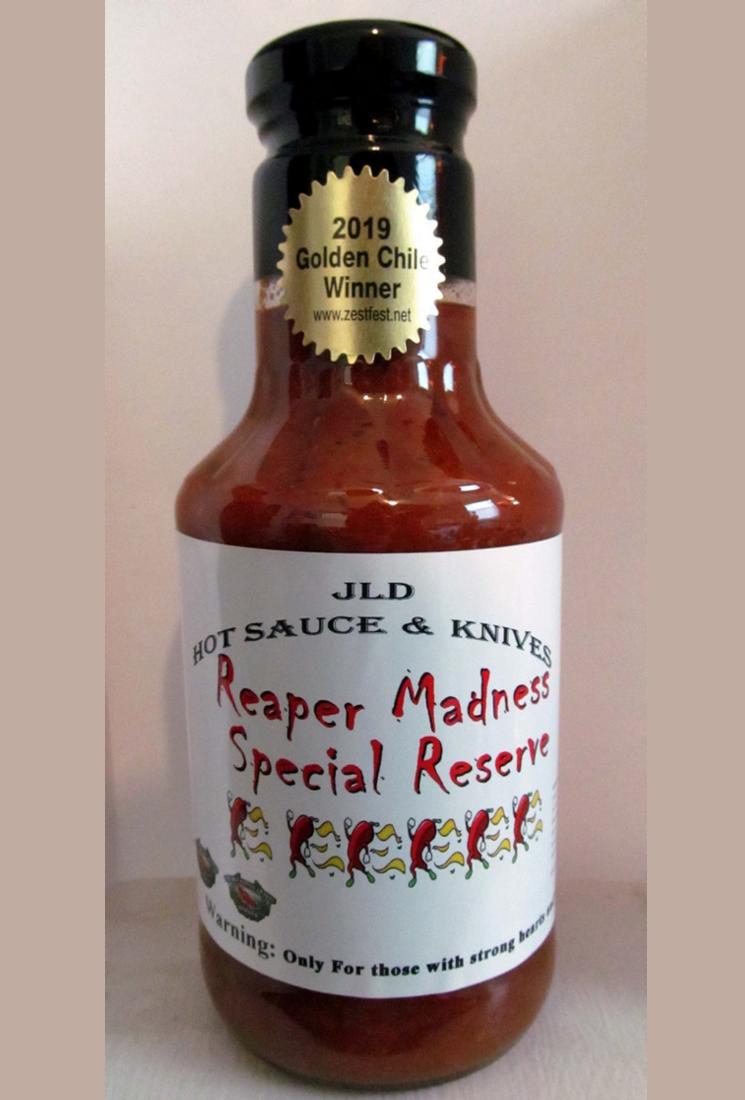 Maker:
JLD Hot Sauce & Knives
Niceville, FL, United States
Pepper(s):
Carolina Reaper
Description:
Official:
"Note: This was previously named "Carolina Reaper Special Reserve".

This sauce is quite spicy! In addition to having double the chilies of the Extra Hot variety, it is made with the Reaper from Carolina."