Klowns On Fire! - Extreme Peach Reaper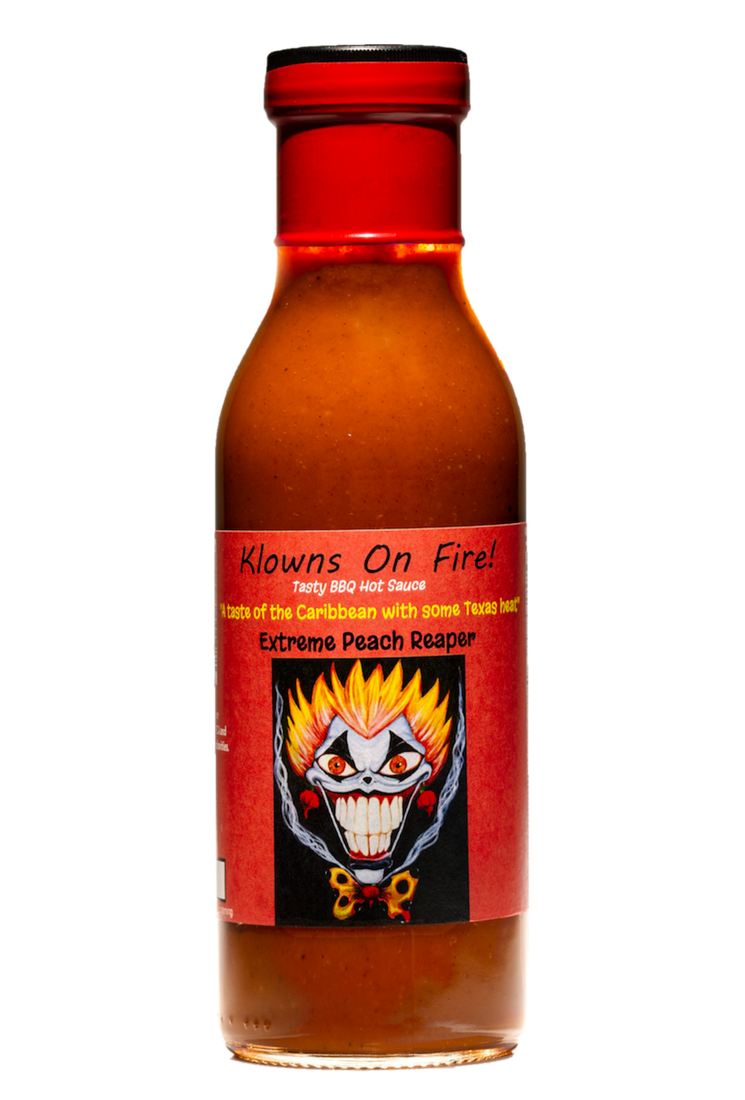 Maker:
Klowns On Fire!, LLC
Little Elm, TX, United States
Pepper(s):
Carolina Reaper
Ingredients:
Peach, Key Lime, Lemons, Brown Sugar, Cloves, Garlic, Red Onions, 13 Other Secret Ingredients
Description:
Official:
"A Tasty BBQ hot sauce infused with the fruits of the Caribbean.
NOTE: This has twice the heat of the "Peach Reaper" sauce."