Klowns On Fire! - Mango Reaper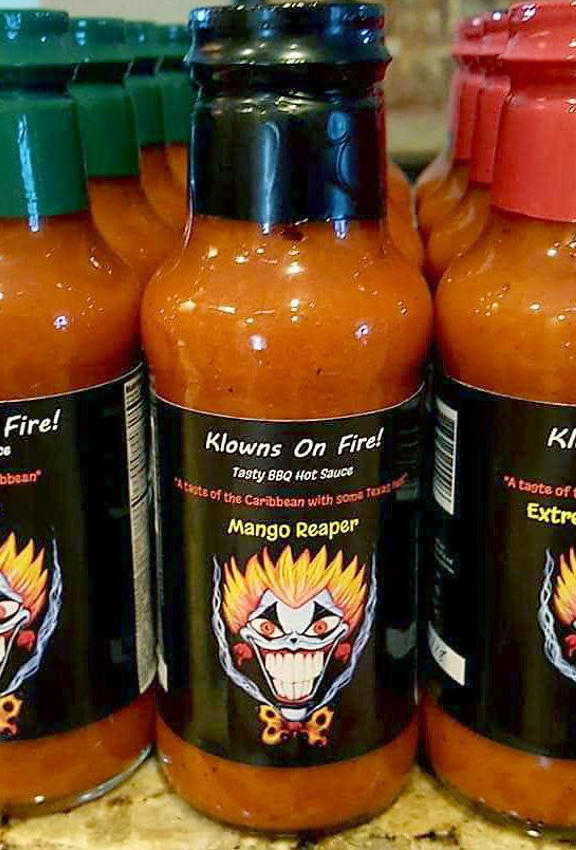 Maker:
Klowns On Fire!, LLC
PLANO, TX, United States
Pepper(s):
Jalapeño, Carolina Reaper
SHU
:

1,569,300
Ingredients:
Mangos, Key Lime, Lemon Juice, Jalapeno Juice, Honey, Brown Sugar, Cloves, Catsup, Chili Powder, Carolina Reaper Powder, Salt, Pepper, Garlic, Red Onions, Butter
Description:
Official:
"Tasty, Mango BBQ Hot Sauce - "A taste of the Caribbean with Texas heat!" Made with Carolina Reaper peppers, mangos, key lime and other spices!"