Lost Capital Foods - Pyramid Scheme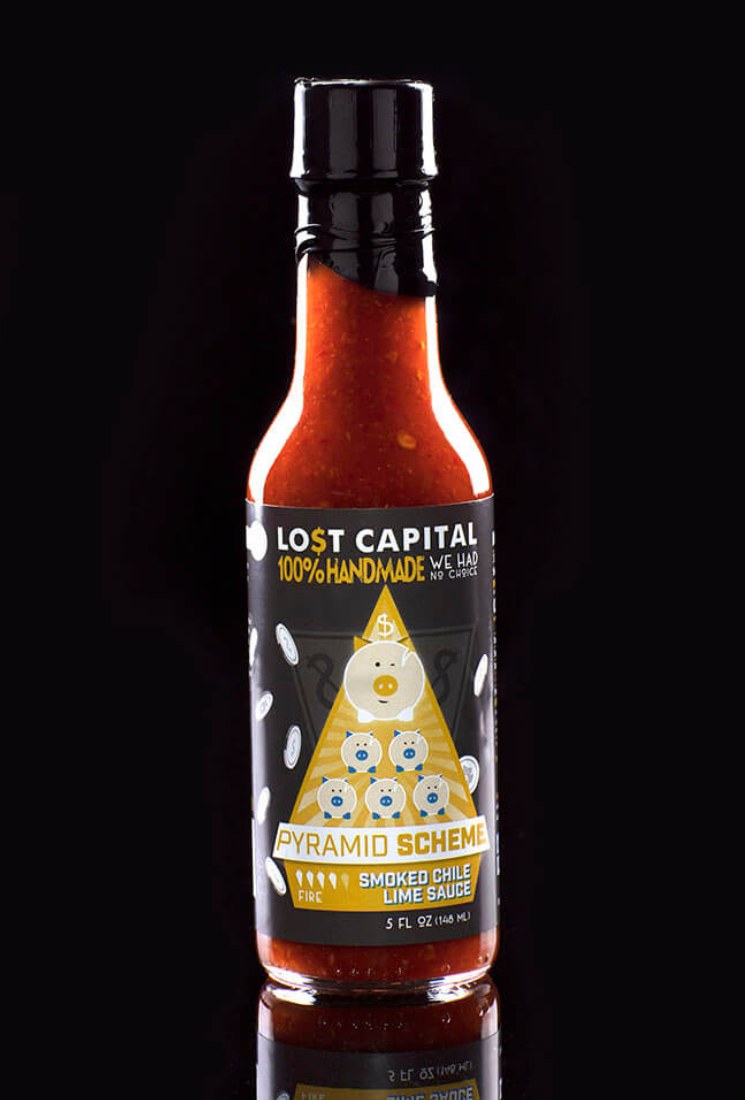 Maker:
Lost Capital Foods
Falcon Heights, MN, United States
Pepper(s):
Jalapeño, Bhut Jolokia (Ghost Chili), Chipotle, Arbol
Ingredients:
Lime Juice, Water, Red Jalapeno, Vinegar, Chipotle, Garlic, Ghost Chile, Arbol, Kosher Salt
Description:
Official:
"This sauce will have you telling your friends about it, who will then tell their friends about it, who will then…you get where this is going, right? Pyramid Scheme is a tasty blend of chipotle chile, garlic and lime juice. Add melted butter for our take on the perfect wing sauce!"