Mad Dog 357 - Collector's Edition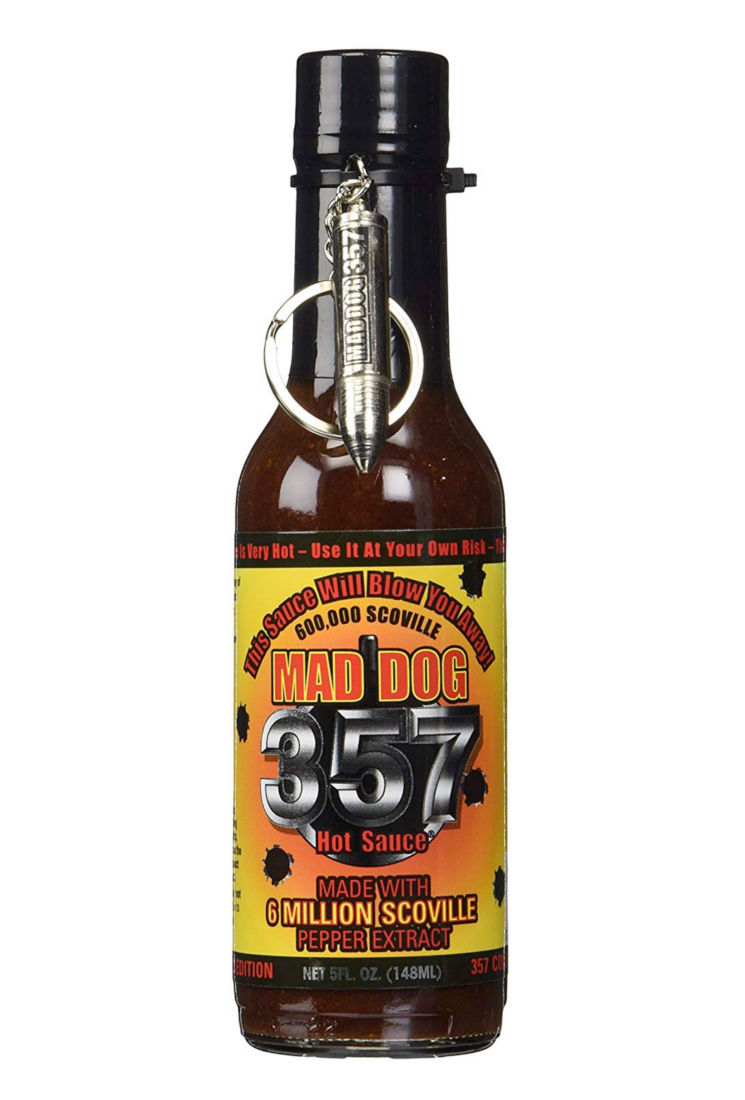 Maker:
Ashley Food Company
Sudbury, MA, United States
Pepper(s):
Habanero, Cayenne
SHU
:

600,000
Ingredients:
Distilled Vinegar, 6 Million Scoville Chile Extract, Evaporated Cane Juice, Fresh Habanero Peppers, Garlic, Onion, 160,000 Scoville Cayenne Pepper, Spices, Xanthan Gum
Description:
Official:
"The Mad Dog 357 Collector's Edition will frighten you with its 600,000 SHUs. It's part of the heavyweight crown-holding line of the World's Hottest Hot Sauces ever made. One taste and you'll know why there's a silver bullet on a key chain, fastened to the bottle. Get ready to brag, this was the first hot sauce created with HPLC-tested 6,000,000 Scoville Pepper Extract.

This sauce naturally falls into the category of super hot must-haves for anyone demanding record breaking heat. (And, don't forget to open that keychain; there's an extra surprise inside.)

Note: There are different variations of the keychain available for the same sauce, including the: 357 pistol, derringer, luger, m1911, pirate flintlock, silver bullet, and snub nose."