Melinda's - Jalapeno Pepper Hot Sauce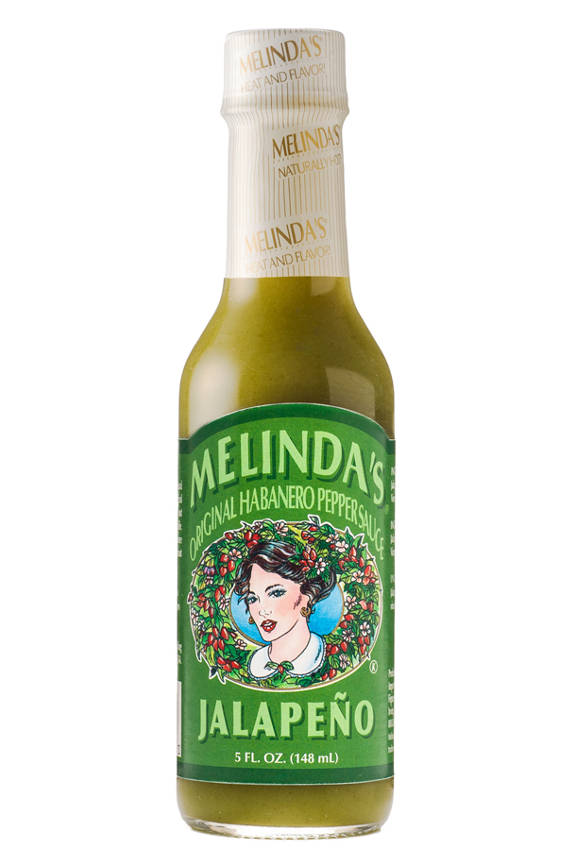 Maker:
Melinda's
Costa Rica
Pepper(s):
Jalapeño
Ingredients:
Fresh Jalapeño Chile Peppers, Salt, Vinegar, Xanthum Gum
Description:
Official:
"The Lady who made the Habanero a household word now brings you the latest from her fiery kitchen – Melinda's Jalapeño! Its mild heat and robust flavor captures the true essence of the Jalapeño like no other sauce can. Naturally hot, vegetable base."
User Reviews
B3.5

Reviewed by CapsicumCarbone on April 26th, 2017

Taste: 3.7
Aroma: 3
Looks: 3.4
Heat: 2.5
Label: 2.5

Label:

Easy to read and straightforward. Nothing stands out. Only item of note is that the young woman on label does slightly resemble Jennifer Lopez, singer and actress.

Looks:

Pea green in color. Good mouthfeel. Smooth

Aroma:

Just OK, nothing special. Jalapeno and vinegar.

Taste:

Bright. Vinegar and salt forward. Dominant flavors are jalapeno and vinegar. Flavors are consistent from start to finish. Maybe a hint of lime. No smoke nor sweetness. I recommend trying on green, leafy salads with an added protein.

Heat:

A mild / medium biting sting of heat on lips and mouth right from the start then quickly mellows a tad but lingers. Heat dissipates after approximately 5 minutes.

Overall:

A decent, straightforward jalapeno hot sauce. Nothing complicated nor overbearing. Ingredients on bottle list three items: Fresh Jalapeno Chile Peppers, vinegar, salt (all natural, no artifical preservatives or colors). Melinda's web-site lists: xanthum gum, and additives FD&C blue #1 and yellow #5 as well.