Melinda's - Red Savina Pepper Sauce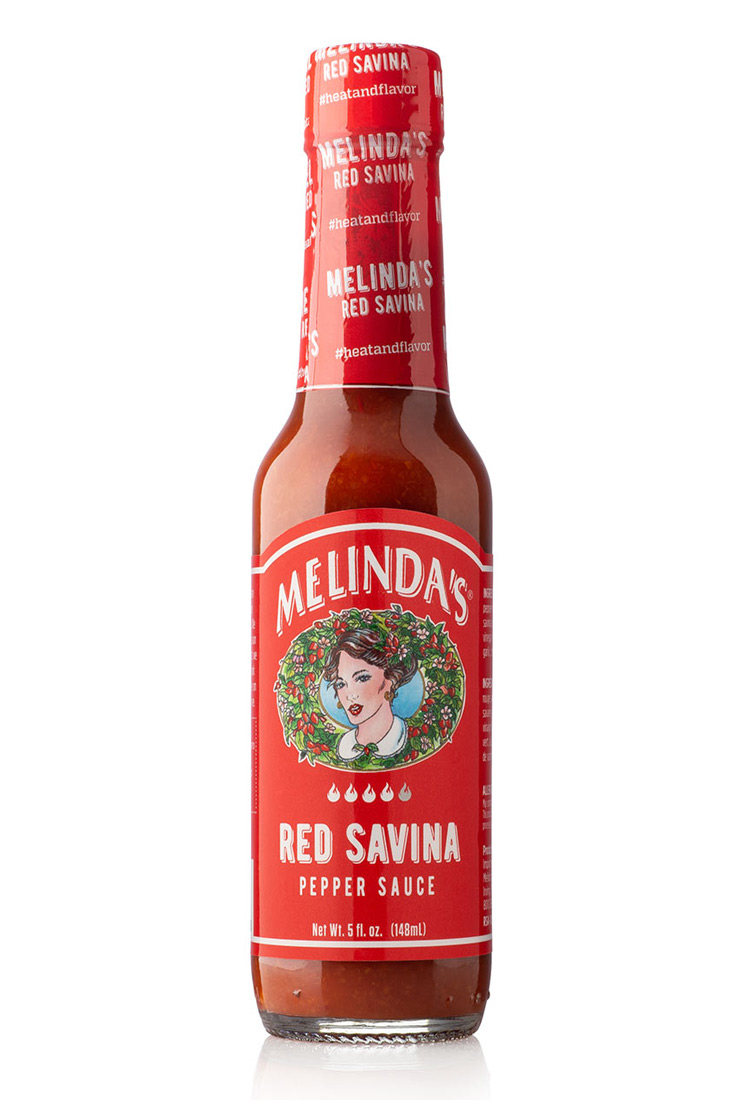 Maker:
Melinda's
Irving, TX, United States
Pepper(s):
Red Savina
SHU
:

577,000
Ingredients:
Red Savina Pepper Mash (water, Red Savina Peppers With Seeds), Fresh Carrots, Onions, Lime Juice, Vinegar, Garlic, Salt, Xanthan Gum
Description:
Official:
"Laboratory tested and certified at over 577,000 Scoville units, The Red Savina packs a punch twice as hot as regular habanero and 65 times as hot as jalapeño pepper. It is the hottest of all habanero varieties and the king of all chiles. Melinda's® blends the fiery Red Savina with the same fine ingredients present in our famous Original Habanero Recipe to make a sauce that is extremely hot and flavorful."